The battle for breakfast: Inside the rise of online cereal brands
A slew of digital-first cereal brands are looking to take a bite out of the $15.78 billion cereal market dominated by legacy brands.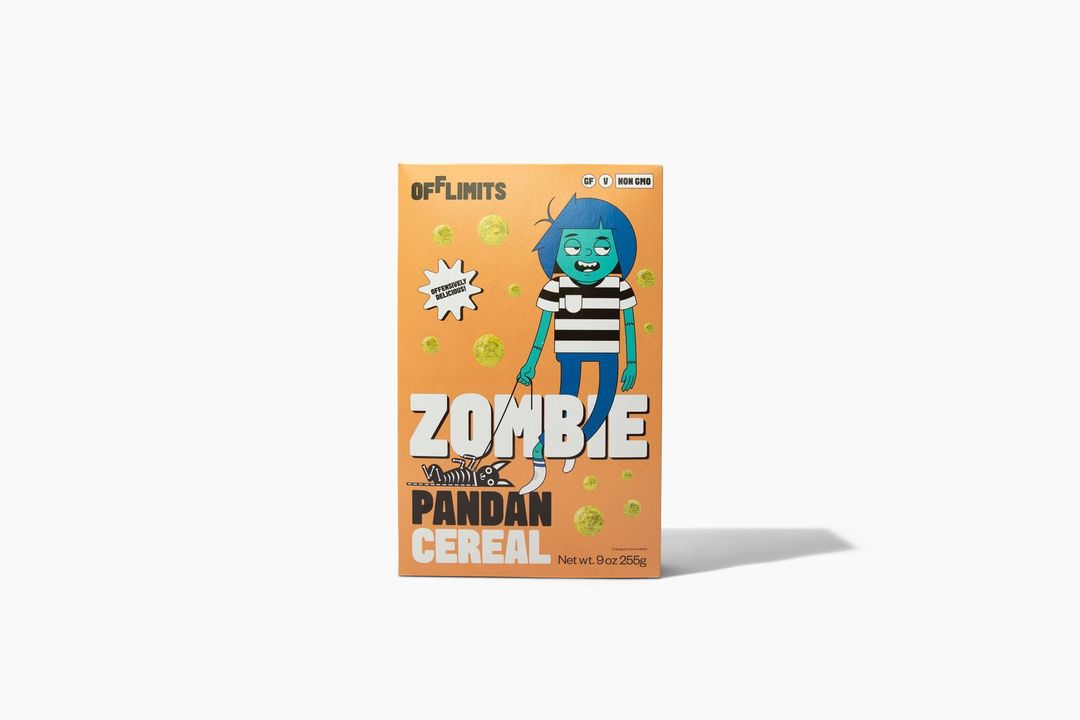 This month saw the arrival of another new direct-to-consumer cereal brand.
London-based Surreal's cereal is grain-free, protein packed (13g per portion) and contains no sugar, while its flavor range leans towards the nostalgic — its crunchy hoops come in cocoa, cinnamon, frosted and peanut butter.
It's a cereal-for-adults proposition that's already been tried and tested by independent brands like Magic Spoon, OffLimits and Three Wishes — but while its competitors fight it out over U.S. breakfast tables, Surreal is hoping it can corner the U.K. market.
"It's hard to ignore the powers of the likes of Magic Spoon and Three Wishes who have pioneered and revolutionized that space, and opened up a white space in the U.K. market," says Surreal's cofounder, Jac Chetland.
Online cereal brands plot their take over
There are now nine brands in the Thingtesting directory taking direct aim at Frosted Flakes, Cap'n Crunch, Lucky Charms, and other boxes of sugar-laden breakfast meals.
The opportunity they are after is big (the North American cereal market was valued at $15.78 billion in 2020), and the cereal brands reckon the market could appeal to even more customers.
According to Chetland, most people eat cereal when they're younger, or when they have young people to feed themselves. Between those periods, from about the age of 18, consumers typically make a choice: keep buying breakfast products, but choose healthier options like granola or protein bars, or leave the category altogether. According to a study by Kellogg's, only 34% of people eat breakfast every day in the U.S.
All sorts of tactics are being employed to stop these young adults from leaving the world of breakfast cereal. OffLimits, which launched in 2020, has created a cadre of mascots that speak to Gen Zers. Zombie, who reps OffLimits' pandan flavor, is a "skateboarder that's into wellness," and also a big fan of eSports, according to founder Emily Elyse Miller. Dash, the character on the boxes of coffee and cocoa cereal, is a Type A workaholic who "deals with the pressure of trying to be successful."
Magic Spoon, meanwhile, has been calling up TikTok stars to generate some buzz around its cereals. Last year, it teamed up with members of LA's Sway House to release two limited-edition flavors (chocolate peanut butter jelly and jelly donut). The boxes featured illustrations of the influencers it had partnered with who, at the time, had a combined following of more than 90 million on TikTok and Instagram.
Snap, crackle, popping off the virtual shelves?
The pandemic has provided a window of opportunity for cereal brands — with more people eating breakfast at home than ever before, cereal sales shot up 26.9% year-on-year in March 2020, according to Bloomberg.
New brands need to keep hold of that market share, and get their cereals in front of as many people as possible, as quickly as possible. Three Wishes says it went from "zero to multi-millions in sales" throughout the pandemic, as it pursued deals with Whole Foods, Wegmans and other grocery stores. It has since doubled down on its retail strategy, setting itself a goal of being on the shelves of up to 2,000 stores.
Others have been pursuing venture capital funding in order to boost spending on marketing and production. Before launching, Surreal raised an undisclosed round of funding from angel investors. OffLimits raised $2.3 million in August 2021 to expand its flavor range and boost production. Magic Spoon has raised more than $14.5 million from investors since launching in 2019. The battle of the cereal brands, it seems, has only just begun.