These brands want their products to last you a lifetime
Brands that believe their products can stand the test of time are offering lifetime warranties or repair schemes.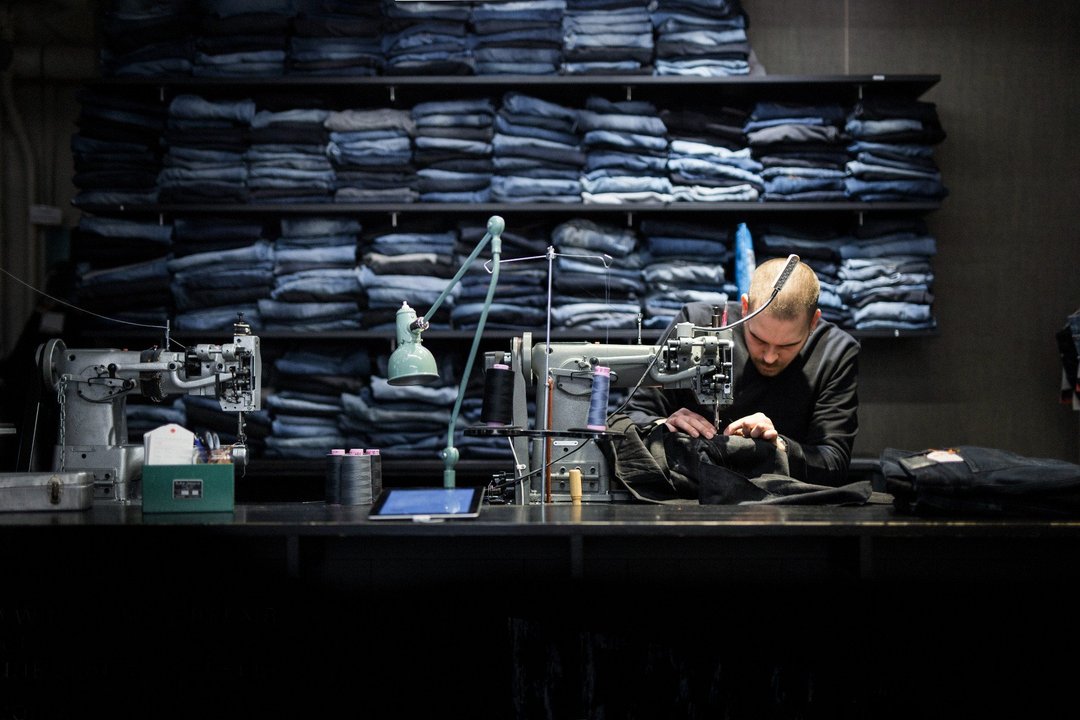 Can you really buy a product once and keep it for a lifetime? In a world where it feels like so many things we buy are lacking in quality, it feels inevitable that our products will eventually need replacing.
But a number of brands are bucking this trend — demonstrating to customers that they stand by the quality of their products by offering lifetime warranties and repair schemes.
Nudie Jeans, for example, offers an extensive repairs program for its denim products. Last year, it carried out a total 65,386 free repairs for customers — up 53% from 2021's figure of 42,500. It also resold 3,984 pairs of jeans, and sent out 1,142 free 'repair kits' to customers, which contain denim swatches and threads so customers can make any fixes themselves at home.
"Eventually, if you wear a piece long enough, something will break or tear. And we're there for you," says Kevin Gelsi, Nudie Jeans' circular product manager. "It communicates trust, loyalty and responsibility." Nudie Jeans opened its first 'repair shop', where customers could drop off jeans for repairs, in 2012. Today, it has repair stores around the world where customers can access the repair service.
This commitment to keeping its products in circulation for as long as possible has helped Nudie stand out in a market where consumers are demanding more sustainable fashion options.
But the benefits of a repairs program aren't just limited to sustainability. For the customer, it can also be a way to save money in the long run. Rather than having to buy a new pair of jeans every time their old ones wear out, they can simply have them repaired for free.
Other brands with "for life" schemes include Bombas, which will replace lost, worn out or damaged socks through its Happiness Guarantee, while suitcase brands Away and July also offer lifetime guarantees on their products. Patagonia has famously embraced the "for life" concept through its "Worn Wear" program, which allows customers to send in used Patagonia products for repair, resale or to be recycled. Patagonia says that it repairs around 40,000 items per year through the program, which launched in 2013.
How can brands afford to replace and repair our products?
These schemes tend to work best for products with an elevated price point, where the cost of replacing an item can be prohibitively expensive for consumers. At a higher price point, the cost of repairs can be built into a brand's profit margins. "The customer doesn't pay anything on the repair occasion, but you can see it as included in the price — it's a service you pay for when you buy the product in the first place," says Gelsi. "It does come with a cost [to the business] but we see it as part of the financial success journey. Speaking of loyalty and repeat customers, it's a cornerstone of the overall business."
Some brands have even used the introduction of repair schemes as a way to justify price increases: in the luxury fashion space, brands including Bottega Veneta and Chanel have started offering warranties and repair services at a time where the industry is raising prices.
Repair and replacement schemes are also a powerful branding tool, giving customers a reason to keep interacting with the brand once a purchase has been made — even when factoring in the cost of a repair or replacement, it could be cheaper than losing that customer and paying to acquire new ones.