Three direct-to-consumer brands crushing it on TikTok share their secrets
Brands say that going viral on the video app can help sell out inventory. How do they crack the algorithm?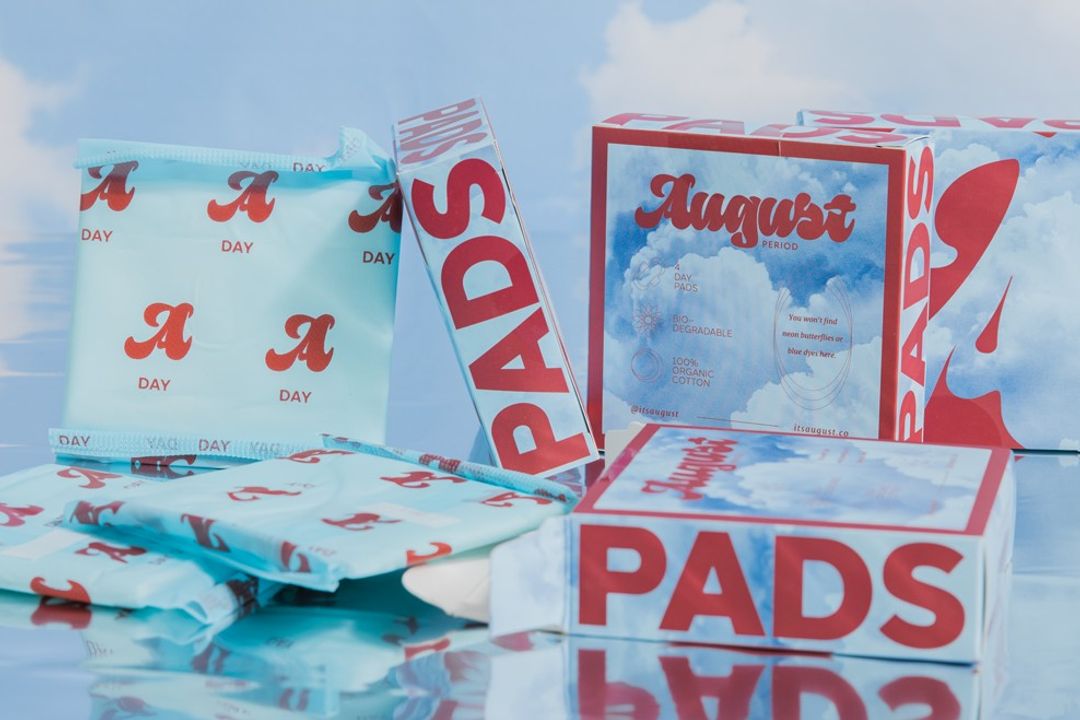 What do an $8 carpet scraper from Amazon, the Samsung Z flip phone, and a twist-up burrito holder have in common? #TikTokMadeMeBuyIt.
The hashtag has nearly 9 billion views on the platform, and is being used by brands and content creators alike to spread awareness of what they say are must-have products. Amazon has even launched a one-stop-shop where people can buy items that have gone viral on platform. "As seen on TikTok" signs are becoming more common in physical stores, as well.
TikTok has become a powerful destination for brands, that can rack up hundreds of thousands of views without having to spend any money or even that much time producing their videos. The app's massive audience (in September 2021, it reportedly had over 1 billion monthly active users) is mostly made up of Gen Zers, who favor the rough-and-ready vibe of TikTok over Instagram's picture-perfect feeds.
Direct-to-consumer brands have started taking note, using the platform to experiment with different content formats and irreverent communication styles. Some are even designing their products to make sure they look great in videos or that can be used as props.
Products from direct-to-consumer brands that have gone viral in TikTok include Tower 28 and its super glossy lip jellies, Youthforia's color-changing blush oil and Muddy Bite's chocolate wafer snacks. So what are the secrets to success on the app?
Quantity, not quality
The TikTok algorithm's desire to be fed means that brands that post unpolished clips often — rather than spending time working on perfect productions — tend to be the ones that end up getting pushed to the platform's For You discovery page.
Nadya Okamoto, the founder of period care brand August, says she posts anywhere between 20 and 50 original videos per day across her personal and the brand's TikTok accounts. At one point during our interview with her, she tells us she's knocked out three videos while we've been talking.
"It's quantity, not quality," she says. "On Instagram, you see a lot of brands who have a content calendar for the next three weeks. You can't do that on TikTok where the trends are changing so quickly."
While that might sound like a daunting volume of content, the founders Thingtesting spoke to said they weren't sending quite as many a day, but could churn them out in as little as 15 minutes. They typically find that simpler videos — which don't require so much editing — are the ones that perform better. "Short and sweet wins the game, rather than a highly produced video," says Jarod Steffes, the cofounder of Muddy Bites. One simple video the brand posted on TikTok, which shows the chocolate-filled end of an ice cream cone being cut off, before a packet of them is poured out, has gained over 2.5 million views.
The videos on Youthforia's TikTok account all follow a pretty similar format, most often with founder Fiona Co Chan's face direct to camera, sharing information on the brand's products. The editing is simple, and the lighting is great — Chan says she doesn't take meetings during the "golden hours" around sunrise and sunset, in case she needs to film TikToks. She says that finding a style that works has enabled her to post up to five videos per day.
"As I got comfortable creating the content, it was easy to ramp up the volume," she says. "My advice for every company and founder would be to do what works for your specific skill set, because you have to do this day in, day out. If it's something that's tough for you, either outsource it, don't do it, or find another platform."
Crunch the (right) numbers
While it can be fairly common to see headlines in the press proclaiming that a product has sold out following a viral TikTok, racking up a high number of views doesn't always result in this outcome.
Instead of focusing on the direct cause and effect of a particular video, brands that want to get the most out of the platform may be better off thinking of it as a content funnel.
Okamoto says that she sees her own personal account as the "top of funnel," where she as an individual influencer (with 2.5 million followers compared to August's 156,000) can direct people not only to the brand's account, but to other properties such as the website or members' space.
To see the funnel in action, Okamoto looks at the numbers: her personal account is currently gaining anywhere between 10,000 and 20,000 new followers per day, while the August account is gaining "a few hundred." Around 100,000 have gone on on to subscribe to August's newsletter — while 6,500 customers have signed up for regular deliveries of the brand's pads and tampons.
"[Tracking] number of followers is great because we now have those people in our network," she says. "Our email list, built over the last few months, is exponentially growing because of TikTok."
The brand's ability to harness TikTok as a tool to introduce followers to other channels has also helped to cut down costs, too. Okamoto says the brand spends less than $10,000 a month on social advertising, and has been able to reduce that spending over time, thanks to the awareness driven through Tiktok.
Chan agrees that the days of an overwhelming sales surge correlating directly to a single TikTok video might be over — she says that when one of Youthforia's videos performs well, there tends to be a longer tail of activity that follows, which makes it difficult to attribute to a direct source. She says one of the key metrics the brand tracks is number of weekly impressions, to make sure the videos are increasing their reach and introducing the brand to a new audience.
Steffes says that while a successful TikTok video will send traffic to the brand's website and Amazon pages, a more interesting number to track can be the volume of comments. "The more engagement we create, the more views we develop and in turn [this helps] us go viral more often," he says, adding that controversial statements — such as responding to negative feedback — are good conversation starters. "When we start seeing it polarize people one way or the other, our social team can usually predict that Tiktok is going to be viral, or at least perform well."
Be yourself
In Youthforia and August's cases, it is clear that much of each brand's success with the platform is down to the fact the founders are willing to put themselves forward as the face of the brand.
"I like it because it's such a unique way to communicate with customers," Chan explains. "If they ask a question, I can just reply with a video. To me, making a TikTok can be faster than writing out a response."
Okamoto meanwhile points out that having two TikTok accounts that August can leverage has its own advantages. Business accounts, for example, aren't permitted to use the platform's trending songs, meaning they have to miss out on some of the hot topics of the day. But through her personal account, Okamoto can use these viral moments to grow her own following.
But having a founder be so intimately involved in growing a brand's following is not necessarily sustainable — particularly as the business grows and greater responsibilities for the leadership team emerge.
Speaking to Thingtesting earlier this year, Lerer Hippeau's director of talent Amanda Cantor said that "TikTok experts" are currently on many brand's hiring wishlists, as they weigh up whether it is better to outsource this kind of talent, or keep it in-house.
While Okamoto says the decision to have her own, and several members of the August team's, faces on the TikTok account stemmed from a need to get going quickly, she admits it does "save a lot of money by having me as an in-house influencer."
But there are other benefits too. Transparency is important to Gen Z audiences — and given TikTok is one of the apps where they congregate, it makes sense that brands speaking to them there would want introduce them to members of their team.
Staffers and founders will also be able to speak about a brand with more authenticity and authority than even the most well-rehearsed influencer, Okamoto points out. "TikTok is a place where you can say a lot in 30 seconds. And the best person to do so is the person who lives and breathes the brand."