Which new direct-to-consumer beauty brand could become the next Glossier?
Glossier was a breakout star in the beauty world. Now plenty of other online-first brands are following in its footsteps — how can they stand out in a crowded market?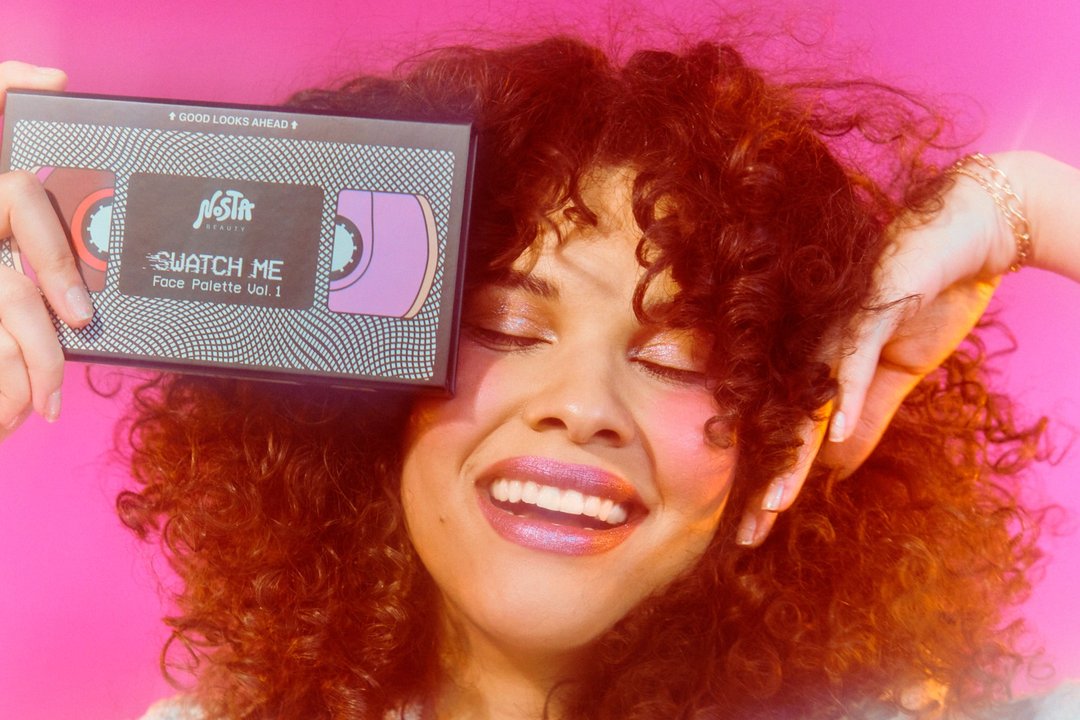 UP-AND-COMING BEAUTY BRANDS
When Glossier launched in 2014, it broke the beauty industry mold. Its debut lineup contained just four products, it sold to consumers exclusively over the internet, and it already had a fan base that was ready to start shopping, thanks to founder Emily Weiss's blog, Into the Gloss.
Over its lifetime, it has raised more than $260 million in venture funding and become a case study in the business world for how to build a community around a brand.
But a few years on, the Glossier effect looks to be fading. In recent months, it has been clear the direct-to-consumer darling has been going through a difficult period, with more than 80 employees laid off at the start of this year and Weiss stepping down as CEO just a few months later.
The same publications which covered Glossier's meteoric rise now describe the brand as experiencing an inevitable downfall. At this stage, it's not possible to predict what the future holds for Glossier in the long term. It seems unlikely that the brand will fade into total obscurity any time soon, but there is now clearly room for a younger brand to fill the role of most-hyped.
And those emerging brands have a key advantage. Having witnessed the tide turn for Glossier, brands following in its footsteps can learn from both its successes and missteps. So how are brands launching today approaching the pursuit of breakout success in the beauty category?
The making of a breakout beauty brand
There are many things a new brand can do to increase its chances of becoming a runaway success — from orchestrating a buzzy launch campaign that alerts all the right influencers and journalists, to waiting for the right moment to debut a trend-led product.
For beauty brands specifically, viral success can indeed be driven by a single, hit product within a brand's range.
In the case of Youthforia, its color-changing BYO Blush is what got people talking about the brand last summer. The oil-based formula appears green when first swiped on the cheek, before reacting to your skin and transforming into a "universally flattering" flush. Before and after videos became a regular feature on TikTok — one posted by founder Fiona Co Chan on the Youthforia account has racked up more than 1.4 million views and 180,000 likes.
But it's not enough to simply put a gimmicky product out there — Chan says the formula stands up to the test, and generally the product is well-reviewed in the press.
"When I think about the brands I grew up with that I really loved, they all had products that were new and differentiated, and that's always going to speak to a brand's longevity," Chan says of her approach to product development. "To stand out, [you need] products that work really well, where consumers love something about the texture or there's a surprise element to it. With color-changing blush, you're always surprised with how it works."
A flagship product is an important thing for a brand set on growth to have: it's something retailers will want to see, as its recognizability can make it easier to catch consumers' eyes in store. "When we thought about our Pick Me Up lipstick, that's what we were thinking about. That's the product that launched the ship of the brand," says Danya Klein, the cofounder of beauy brand Gen See and an alum of L'Oréal and Coty. The lipsticks are packaged in a bold, orange-red containers (meaning they will stand out in the average person's lipstick collection) while the formula itself is highly pigmented.
Building brand recognition
Glossier and its early direct-to-consumer peers were able to utilize Instagram, Facebook and Google ads to build brand recognition — but in 2022, this route is no longer such a reliable tactic. The cost of online advertising has ballooned as more brands fight for air time on these platforms, while Apple's iOS14 update has reduced the effectiveness of this marketing channel. Brands have therefore had to pivot to a slow-and-steady approach to becoming household names.
"Since iOS14, bringing your brand to life through digital channels [is] very expensive. A lot of people are saying retail is the new DTC," Klein says, jokingly. Selling to third-party retailers is no longer taboo as the focus for brands shifts to being product-led and building visibility. She describes outlets like Sephora and Target as "the motherships that make brands mega brands," but also says that beauty brands will be looking to get in the door of clean beauty retailers such as Credo and Detox Market, who vet brands on their ingredients. "They help build real credibility and are great first stops on the way."
Influencer marketing of course remains an important means for young brands to get the word out about a new product, as are press and TV mentions. But still, it's a long slog compared to the instant fame era that brands experienced in the mid-to-late 2010s. Gen See has featured on both This Morning (a daily U.K. show that pulls in around 1.4 million viewers per program) and as a backstage brand on a number of episodes of James Corden's Late Late Show, and while the features do translate into a boost in sales, Klein says, these should be seen as building blocks, rather than rocket fuel.
Farewell, Glossier girl?
When Glossier launched, it was responding to the needs of an emerging consumer archetype at the time — women climbing the career ladder, and who aspired to be effortless, cool, and accomplished.
But that was pre-pandemic, and the mood among beauty consumers today is very different following two years of being forced to sit at home and think about what exactly we were putting all this effort into working hard for.
"We launched in the height of the pandemic, so that was a time when people really did not want to be involved with bad feelings," says Tiffany Tarazi, the cofounder of Nosta Beauty. The brand's palettes are themed around different eras and feature brightly colored shades. It's makeup designed for self expression, and which can be dialed up or down depending on the mood.
Tarazi says that Nosta purposely avoids thinking about who the 'Nosta girl' is. "We don't have one," she says, saying that each time the brand launches a palette channeling a different decade, it broadens its appeal to new customers. Speaking of the brand's 90s-inspired products, she says "we thought our target was going to be millennials, but have found that we've hit Gen Z who are super curious about how we had our childhood."
The way these brands think about their target customers also reveals something interesting about changing consumer tastes — the reason these brands aren't sticking religiously to a 'look' is because, post-pandemic, people are getting experimental with their makeup. "So many brands think about, 'who is our girl?' But with Gen See everyone is our person, and so we get excited about not having rules and having no defined sense of beauty," says Klein.
"What's really fun about makeup right now is that a lot of our customers, across a really wide age range, have a different look depending on the time of day or day of a week," says Chan. "Maybe on Tuesday they have the clean girl look, and then on Friday they might do a bold smoky eye."