These are the 9 Canadian direct-to-consumer brands to have on your radar
Canadian entrepreneurs are building brands with global potential. Industry insiders tell us their ones to watch.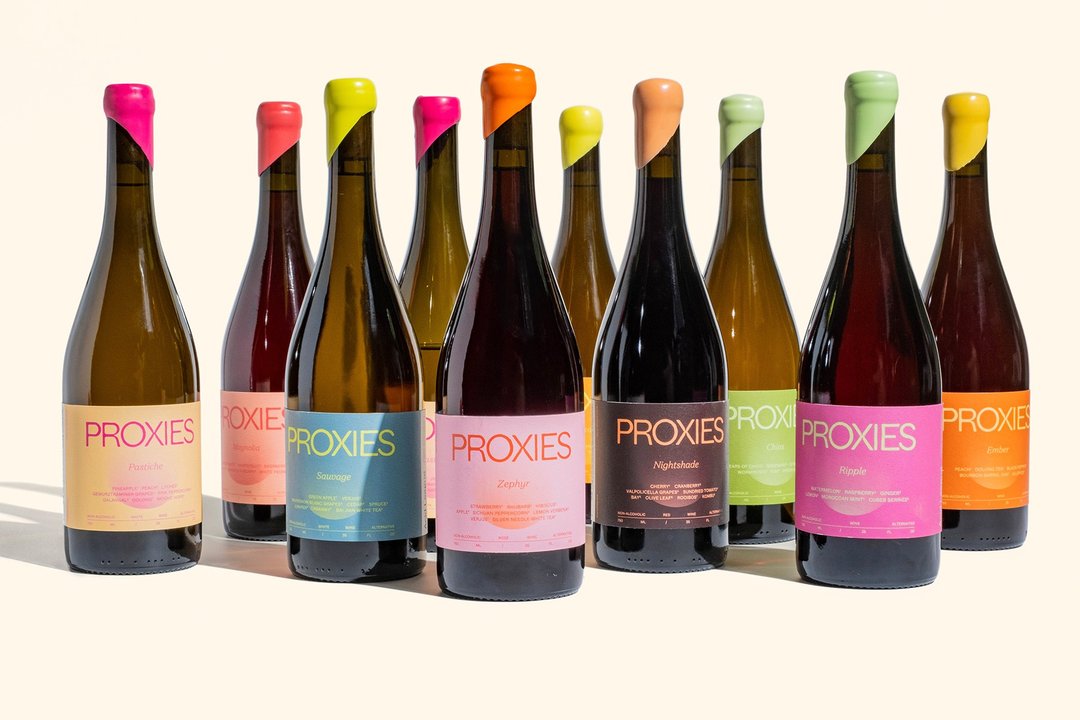 Direct-to-consumer brands across the world owe a lot to Shopify, the $93 billion Canadian ecommerce business that made it easier than ever to set up a store online.
Countless brands around the world, including Outdoor Voices, Pangaia and Skims, have used the platform to build their own online shopping empires. But back in Shopify's home country, the direct-to-consumer brand scene is not the loudest.
"A lot of the funding in Canada still goes towards tech, SaaS, and health care," says Jane Lee, the cofounder of Launch Pop, a direct-to-consumer brand launch studio. "I am seeing more founders starting brands from Canada, and who stay in Canada, but a lot have left and then started their companies in San Francisco, L.A. or New York."
Examples of Canadian founders to have moved to the U.S. include nail polish brand Faculty, hangover drink maker More Labs and supplements business Hello.me. Lee herself moved Launch Pop from Toronto to L.A. just a few months after launching the business. The reasons for doing so boil down to needing more exposure: to VCs, to the press, and to mass-market retailers serving large audiences.
But that's not to say there are no brands with global potential being built in Canada itself. Lululemon, Arc'teryx and MAC Cosmetics, after all, are all well-known examples of global brands that started life in the country.
"Canada has always had these incredible sleeper brands that people don't know are Canadian," says Michele Romanow, the founder of Canada-based financing firm Clearco. "Canadians are pretty humble. But it's also inherent in the way we think about building companies. If your economy is 2% of the global economy, you can't build a huge company just in Canada. You need to expand early."
Canada being home to the one of the world's most diverse cities — Toronto — helps brands prepare for this task. If they can make it work there, why not take over the world? "It allows you to build something that's for really large audiences to begin with," says Romanow.
"It's a melting pot of all these different cultures," Lee agrees. "You get to learn about people really quickly, and be a more empathetic product builder."
Here are the nine brands that experts on Canada's direct-to-consumer ecosystem think everyone should have on their radar.
1. Rainbo
Nominated by: Rae Drake, cofounder and creative director of Canadian pantry brand Acid League
Medicinal mushrooms company Rainbo was launched in 2019 by Tonya Papanikolov, a holistic nutritionist based in Toronto. The company works with local mushroom farmers in Canada to grow the specific varieties it needs for its tinctures, including reishi, lion's man and royal sun mushrooms.
Drake says the brand was her "gateway into the powerful healing potential of medicinal mushrooms," and that the lion's mane tincture is now her go-to. As psychedelic mushrooms inch their way towards legal status in Canada, Papanikolov has hinted that the brand could eventually expand in this direction. "Psychedelics played a huge role for me personally, in my healing and also in the inspiration behind Rainbo," she told Glossy in December 2020.
2. Knix
Nominated by: Michele Romanow, Clearco
In 2019, underwear brand Knix was ranked Canada's sixth-fastest growing company, based on its 3,800% three-year revenue growth. "Joanna Griffiths started Knix back in 2013 as a leak-proof underwear company and has grown this brand into an empire within the undergarment category," says Romanow.
Last year was a big one for the brand. After raising a $50 million Series B round, it announced plans to open three stores in California — its first retail outlets in the U.S. — and one in Ottawa, Canada. This expansion will bring its total number of stores up to five (it also has spots in Toronto and Vancouver).
3. Kotn
Nominated by: Rae Drake
Toronto-based Kotn has made a name for itself with its supply chain. The brand sources the cotton used for its menswear, womenswear and home linens from the Nile Delta farming community in Egypt, where cofounder Rami Helali lived for six months before setting up the company.
"What sets Kotn apart for me is the brand's real-world embodiment of its principles," says Drake. "[It's] delivering on a promise to care as much about its people as it does the planet." The brand conducts regular factory visits and says it is able to pay better wages by going directly to suppliers, rather than working with middlemen and brokers. The company also ranks among the top 10% of B Corps in the world in terms of community involvement.
4. Blume
Nominated by: Jane Lee, Launch Pop
Vancouver-based sisters Bunny and Taran Ghatrora launched Blume in 2018 to provide teens with a one-stop-shop for personal care products. Its products provide solutions for acne, period care, sweat and more. "Their aesthetic is great, and they have this really cool 'Bloomtopia' loyalty system," says Lee, referring to the brand's rewards program where shoppers can earn "Blume Bucks" in exchange for following the brand on Instagram or recommending it to others. "Everything is about retention now, and I think they do a good job of retaining their customers," Lee adds.
5. Province of Canada
Nominated by: Abena Anim-Somuah, founder of Eden, an emerging social club centering community through food
Another apparel brand focusing on sustainability, Province of Canada manufactures each and every one of its products in Canada. The brand's mission is to champion "made in Canada" manufacturing, in a bid to reinvigorate the country's declining textile industry (in the 1990s, 70% of textile and clothing products consumed in Canada were also made in the country). "I live in their socks and have gifted everyone in my family at least one of their sweaters," says Anim-Somuah.
6. Mid-Day Squares
Nominated by: Jane Lee
In 2018, Mid-Day Squares launched its versions of a "healthy" chocolate bar, which are high in protein and fiber. It has since become known for its irreverent attitude, with a marketing playbook that includes a "building in public" style podcast and behind the scenes footage on Instagram.
Last year, the brand documented its 21-day race to revamp its packaging following cease-and-desist orders from Hershey and Kellogg, who said Mid-Day Squares' packaging bore too many similarities to that of Reese's Peanut Butter Cups (owned by Hershey) and RXBars (Kelloggs). The brand also launched a diss track chronicling the episode. "They are like celebrities in the founder space, because they've done some crazy shit," Lee says.
7. Acid League
Nominated by: Abena Anim-Somuah
Since it launched in August 2020, Acid League has released more than 30 different small-batch vinegars, a line of 17 "living pantry" product which include hot sauces, soup starters and other condiments, a collection of "gut tonics" and even developed a range of wine "proxies," alcohol-free beverages designed to be drunk with food.
"Acid League has made vinegar cool again," says Anim-Somuah, adding that the company is based in the agricultural town of Guelph, Ontario, which also happens to be her own home town.
In April 2021, Acid League closed a $4.75 million Series A round, which it said would help broaden its retail footprint and — as mentioned — expand into more product categories.
8. Three Ships
Nominated by: Jane Lee
Three Ships is a skincare brand based in Toronto, founded by Connie Lo and Laura Burget, who pooled $4,000 of their savings in 2017 to get the brand off the ground. The brand's mission is to become the entry-level brand for people who are interested in natural cosmetics, but who don't want to spend lots of money on products they don't know will work for them.
"They have a really close ear to the ground [in terms of] what people need in skincare," says Lee. "A lot of skincare brands want to launch the most innovative thing and try to infuse technology or do something crazy. But [Three Ships] is very down-to-earth."
Last January, the brand launched in over 500 Target stores across the U.S.
9. Sapsucker
Nominated by: Rae Drake
Sapsucker draws on its Canadian roots to stand out in the fizzy water market, using maple water as the base for its flavored drinks.
The brand originally launched in 2014, packaging up still maple tree water (tapped from Ontario trees) in one-liter cartons. In 2019, it worked with Toronto creative agency Vanderbrand to undergo an extensive rebrand — repositioning the company as a sparkling beverage brand. The drinks come in three flavors: original, lime and lemon. "I first came across the brand on design blogs," says Drake, who adds that her favorite of the flavors is lemon. "[It] actually offers something unique in an over-saturated sparkling water market."