Average rating from 50 users
56%Recommend to a friend
Wild Reviews
All

50
deodorant

7
Shampoo Bars

1
Soap

1
I love that the deodorant is natural and sustainable, and the smells are heavenly! That being said, its not easy to deliver to the US (at least at the time I bought it) so ended up looking for something easier to buy.
---
I've been using wild now for a few months and it's brilliant, my whole family and my girlfriend use it and all think that it's amazing! I particularly love the coconut and vanilla scent but everything that I've tried so far has smelt great! I will definitely continue using wild.
---
---
I love this deodorant, but it definitely doesn't have any antiperspirant effects, so keep that in mind. I love the reusable case. Have had it for probably 3 years.
---
What is Thingtesting?
Thingtesting is an unbiased place to research and review internet-born brands — because honest reviews help us all shop better. Learn more.
---
I've been using Wild for about a month now -- I never thought applying deodorant could be a luxe experience! I've never liked the cardboard tubes that are popular for sustainable deodorant. The metal case is supreme and the twist mechanism is the classic stick deodorant experience that I expect. Plus the deodorant is effective. No complaints from any noses.
---
Only be using Wild for a few months. The deodorants having just the right amount of scent to them, you can smell all levels of notes that have been used. The travel size is also the perfect addition to any bag/purse The soap had a very faint smell, couldn't smell much past the actual smell of soap which was a disappointment. The shampoo bars felt like I was washing my hair with a soap bar, very tough and felt dry afterwards. It wasn't as easy as it should have been to run my fingers through my hair
deodorant
Shampoo Bars
Soap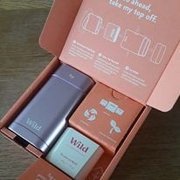 ---
I don't even know where to start. I tried ALL from the beginning. It was a roll on then the reusable was an amazing concept. Problem : high sensitivity skin should bypass this. My last purchase of wild was in 2020 while I was in Portugal and it gave me a rash so bad that I slept with arnica and gel packs on my armpits for 24 hours
---
I wanted to like this, I love an ecofriendly product, but I just didn't. The scents weren't for me, the formula is very creamy which means it runs out faster than some others, and I just don't think it kept me from being stinky for very long unfortunately. Definitely didn't last 24 hours for me, or even more than 4-8 hours.
---
These deodorants are WILD! I'm actually obsessed with this brand! All the scents are Lush and I love the fact they're natural and i'm not putting harmful chemicals on my body🫶🏽💖 I do think they need more masculine scents though!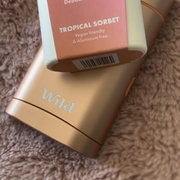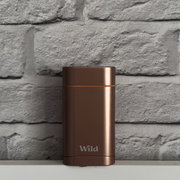 ---
Great concept and, a reasonable price. Some scents are questionable however there are plenty to choose from. Negatives: I do have to keep repairing my container as it keeps falling apart. I find it very messy and stains my clothes.
---
Kinda disappointed. I bought this as i saw so many influencers promoting it but it was so disappointing. Doesn't apply very well and dries out quite fast. Also very expensive to repurchase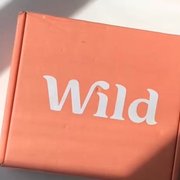 ---