Average rating from 4 users
100%Recommend to a friend
So freaking fun! The beaded designs of this brand are soooo cute and I'm obsessed with most of it. I have an adorable cow print card holder that I've used for about 2.5-3 years and it's held up perfectly! It can fit 4-5 credit cards comfortably so I use this when I'm at a concert, traveling, or I'll stuff some cash in instead. The other bags are a little pricey for my budget but I'm confident that the quality holds up well if I compare it to my card holder.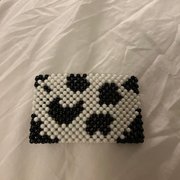 ---
I really love everything Susan Alexandra stands for, not only as a brand but also as a person. I attended a beading workshop in Miami where each person got a branded bead box to DIY our own jewelry alongside Susan herself. My first purchase from the brand was a card case which has held up really well for several years. Aside from creating really high-quality, fun items, the brand's core community is really inclusive and cool too. + I love their lil shop on Orchard in LES 🌸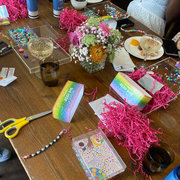 ---
---
Really cute bags, my friend had lent me it and was complimented by so many people. It's a small bag, mostly my phone could fit in it, which fit perfectly. The bag is sturdy and didn't feel flimsy. Hoping to get my own instead of borrowing my friends!
---
What is Thingtesting?
Thingtesting is an unbiased place to research and review internet-born brands — because honest reviews help us all shop better. Learn more.
---