Average rating from 24 users
100%Recommend to a friend
Ralphie and Alice Reviews
I love that there are fragrance free options, and the lip tint is so easy to stick in your bag and swipe on throughout the day. Perfect amount of color.
---
Love all the products that Ralphie & Alice has to offer! Since the beginning the company has been great, from customer service to the quality and ingredients of their products. You can really see and feel the difference using organic and vegan ingredients. Love the extra bonus of being able to plant the whole packaging! So cute, everything really comes full circle in this company. My personal favorites are the unscented hydrating balm and face moisturizer:))
Feedback
No improvements, just excited to see what new products will be coming out! Would love to see an oil of some kind:)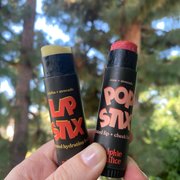 ---
---
Love love their products! I have been using their chapstick since the beginning and now have the wash, lotion & boost serum as well! They are so light and moisturizing I have recommended them to all my friends as well :) also the tote bags are my favorite and I literally use them for everything
Feedback
Hoping they expand to some SPF and other products as well because I love their stuff!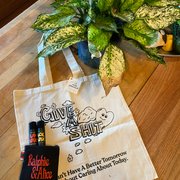 ---
What is Thingtesting?
Thingtesting is an unbiased place to research and review internet-born brands — because honest reviews help us all shop better. Learn more.
---
For Christmas 2021, I got to try their Pop Stix balm, moisturizer, and face wash. Their products were amazing. I especially enjoyed their moisturizer and the Pop Stix balm, both were moisturizing and the balm was the perfect tint and so smooth. Their moisturizer never made me have a break out, unlike others I've tried. Their ingredients and mission also resonates with me a lot. The prices are reasonable to me. I've used them all up since then, and am trying to save up to buy more of their products.
Feedback
Nothing comes to mind, I've been really impressed with everything. They changed their packaging for their face wash from a glass bottle to a new, eco-friendly bottle, which was an improvement for me, because I usually use my face wash in the shower, and dropping glass in the shower would be pretty bad. I am currently reusing the glass bottle for something else.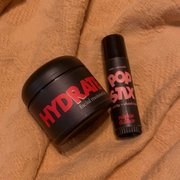 ---
R&A brings the simple back into beauty. A brand I can always trust with clean ingredients and is affordable + effective. All of the products are so universal which is perfect for my lifestyle. I always carry a Lip Stix & Pop Stix on me when I need a little extra hydration and/or color. Ralphie & Alice gets a 10/10 from me...hooked for life!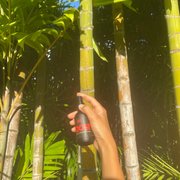 ---
The overall texture & feeling of my lips improved so much after using R&A products... especially the combo of FIX and LIP. Giving my lips a little exfoliation with the fix has become a part of my nightly routine, and when I follow that with the lipstix, I wake up with soft lips <3 love these stix!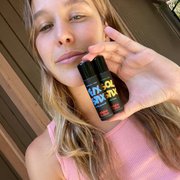 ---
I got the pop stix and lip stix. Both apply extremely smoothly and I rely on both as my form of lip moisture (I don't have to use Vaseline anymore — aka not cruelty-free 🙌🏽). I loved the goodies that came with it as well and how eco-friendly each were :D.
Feedback
The pop stix (for me, at least) broke inside of it's container but still can be pushed out. It'd be better for the formula to be a bit more creamy/solid.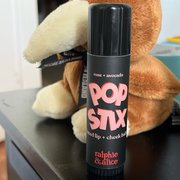 ---
I love Ralphie and Alice products because they feel amazing on my skin. I highly recommend the pop stix also, the hydrate and wash!
---
I love how natural their products feel on your skin and how versatile they are.
---
Immediate relief every time I put the lip stix in my lips.
Feedback
Sol stix can loose it's buttery consistency after period of time
---