ONSURI
Onsuri makes extra virgin olive oil from high quality European olive varieties.
onsurioliveoil.com
Average rating from 5 users
100%Recommend to a friend
i really like the olive oil! the packaging is also really sleek.
Feedback
the opening itself too far away from the edge, so the olive oil spills onto the top of the packaging and makes the can super sticky.
---
Absolutely LOVE the olive oil and love the way the packaging looks. Really delicious with bread, on a salad, drizzled on a soup. Really fantastic.
Feedback
I unfortunately hate the pouring spout :( When the olive oil comes out it dribbles all over the top of the canister and down the side so the bottle looks really messy and it ends up getting all over my counter. I wish they were able to use a different spout because this is one of my favorite olive oils.
---
---
I recently tried the discover set from Onsuri and enjoyed getting to know the difference between the oils. Never had I realised that there were such differences between olive oil flavours. I really liked the Koroneiki by Onsuri, looking forward to getting a larger tin to pair with salad and pasta dishes.
Feedback
Sharing recipes and ideas on how to use each oil, and what they're best paired with or used for.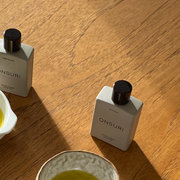 ---
What is Thingtesting?
Thingtesting is an unbiased place to research and review internet-born brands — because honest reviews help us all shop better. Learn more.
---
Amazing! My favourite is the Sensory and Koroneiki, although being greek myself Koroneiki was always going to be a winner. Taste totally different yet familiar. Unique flavors and something so different ..... already purchased more. Bravo!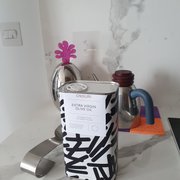 ---
Just received my Onsuri Discovery set, a great way to experience all 4 oils: Arbequina, Arbosana, Koroneiki, and Sensory Blend. Now left with the tricky decision of which oil is my favorite to order in 1 liter.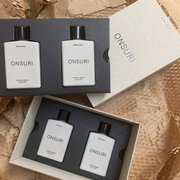 ---