Average rating from 2 users
Love this brand so much! Have purchased the Gentoo for myself and for gifts and am the proud owner of multiple Dik Diks. Love the sustainability of using recycled materials and also how it makes the products limited edition!
Feedback
Everyone will want to know where you found this brand - it's that cool!
---
Shipping was fast, product seems high quality. For the balaclava in white and it provides decent warmth and looks cute.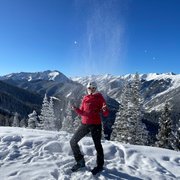 ---