Average rating from 11 users
100%Recommend to a friend
Mary.CBD is an amazing multi-purpose product! I've used it to help moisturize my dry skin, to cut the redness, control breakouts, and even soothe a post shaved face! As a person who is very white, I burn very easily; Mary.CBD also turns out to be a great post sun serum! I am so happy I invested in the 30ml size! I've gotten such great use out of it! I'm a simpler-the-better type of person when it comes to any sort of self care routine. I use a total of three products on my face; face wash, moisturizer and Mary.CBD and now That I've found so many more uses for Mary than just a face oil, I will be a forever customer. I recently started transitioning, so this new facial hair development has been a fun and interesting step in my routine. After the first time I shaved, I felt so dry and weird even after I had moisturized, so I started looking through my cabinet and realized this was a perfect job for Mary. With the addition of Mary to my shaving routine, my skin was soft, hydrated, calm, and glowing! I went to the beach with a friend of mine and missed spot on my thigh. I burned so badly, I was in so much pain. That evening after I took a shower, I put some Mary on the spot, and the next day the burn was so much better. I couldn't believe it! It worked better than aloe! Not only did it actually stop the skin from further burning (which is the only thing aloe is good for), it also started to heal and calm the inflammation and redness. I've never experienced such restorative benefits from aloe alone. Mary.CBD is some sort of dream product!
Feedback
I want Mary.CBD to make an after shave oil with a little bit of scent to it. Maybe a nice woody or earthy smell!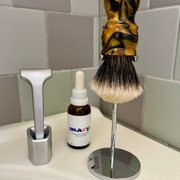 ---
Not to be dramatic, but this product changed my life. I have hormonal acne and eczema and this is the only product that was able to alter both my complexion and skin texture. I still used mary.cbd in tandem with my medications, but the results are INCREDIBLE. My skin and I are aging backwards.
Feedback
I want a bigger size. I'm re-upping too frequently and I got my girlfriend hooked too 🤣 Where's the loyalty program? 😂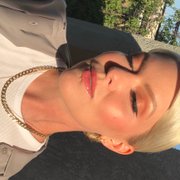 ---
---
Really amazing product, helps my inflammation and cystic acne a ton. Fits into my routine great, feels good mixed with my moisturizer or on its own.
Feedback
Maybe offering a larger size option? I use it so much and so frequently haha.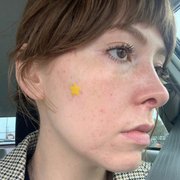 ---
What is Thingtesting?
Thingtesting is an unbiased place to research and review internet-born brands — because honest reviews help us all shop better. Learn more.
---
I'm absolutely in love with Mary! It goes into my skin so nice and smooth leaving me with a natural glow! I can't get enough!
Feedback
I want the brand to grow beyond face oil! Would love a face mist and other cbd skin care products in the future!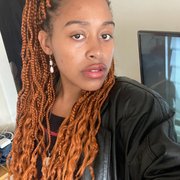 ---
It was a very easy product to add to my routine. It's unscented which is great for me, I sometimes get overwhelmed and exhausted by things that are scented. I add a few drops to my skin in the morning or after a shower, and I add a couple of drops to my moisturizer at night for everything to soak up. I have very dry sensitive skin typically and this has been my savior. The full spectrum cbd is also amazing and relaxing especially end of days. I also take a mini with me everywhere I go.
Feedback
Its a simple product. There's not much I would say needs improvement. I know its new and with more funding i think they'd be able to do a whole lot with packaging and promo etc. but as a product it feels very firm in stance and reason for being. And the branding feels genuine.
---
I love mary cbd!!!! the product does wonders for my skin, as someone who has dry skin - mary is quite literally saving my life! it easily adapts to your skin care routine in terms of other products as a base or on top of other products.
Feedback
bottle size options! other than that product is amazing ⭐️
---
i had the most beautiful and unexpected experience with this product- as a first time CBD for face user i wasnt sure what to expect. but in just a few days i noticed more even skin tone, relaxed around face muscles, and a glow i got addicted to. what a beautifully made product!!!
Feedback
no improvement !!
---
Loved. A friend of a friend suggested this product to me. Upon opening I noticed the decadent dense serum(A+). Immediately, it helped my dry face and hands feel moisturized. It definitely has a deep penetration that helps my skin stay hydrated all day and a good healthy glow for those days I wanna chill on make up. I usually give a product 2 weeks to judge but even 2 months in it's still rockin' and rollin'. Loving that a little goes a long way! It doesn't have a strong odor like other cbd products I've tried. It's great to use while gua sha-ing your face! Also great for dry hands!
---
I really love Mary. I wasn't originally sure how I was going to work it into my routine, but now I use it multiple times a week, and I literally crave it whenever my skin doesn't feel right. When I get an occasional sunburn I find myself basically bathing in Mary, it's so soothing.
Feedback
I would love to see more content from the brand on different ways to use Mary.
---
I absolutely love Mary.CBD. I am 63 years old and wish I would have found this product sooner! I was at a dinner party several years ago, and the woman sitting next to me had glowing, beautiful skin. When I inquired on the products that she uses, I was flabbergasted to discover she uses only one product. Mary.CBD. I have been using it ever since! Sometimes I mix it with a serum or a light moisturizer, sometimes I use it straight. I love the way it makes my skin look and feel. We were in the Caribbean last spring and I got a little sun burned. I put Mary.CBD on the burn and the product took the burn away. Great product, affordable price.
---