Average rating from 65 users
58%Recommend to a friend
Mario Badescu Reviews
All

65
Tonic

2
Oily skin

1
Serum

1
bodywash

1
Special healing powder

1
Pink Drying Lotion

1
Acid

1
I think this product range was more impressive back in the day. Their only impressive product is the pink drying lotion, but even that has now reached it's curtain call as we know that dehydrating a pimple only leads to additional scarring, slower healing, etc.
---
I really like this powder. It has sulfur in it to draw out the oil to purify the pores, kaolin clay to reduce excess oil and zinc oxide that has soothing and oil absorbing properties. It's helps with shiny spots. It's green so you definitly need to make sure it's blended in. I love using this under my eyes for my dark cicles. If I don't leave the house and don't put anything under my eyes by the end of the night, they look reddish and dark underneath and tired. When I put this powder under my eyes during the day it seems to help with the discoloration and helps me look less tired. I didn't like the pad that came with it, I prefer using a makeup brush.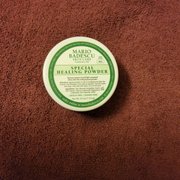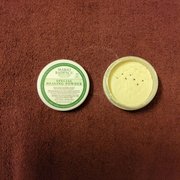 ---
---
This review is only for the pink drying lotion. Say what you will, but it works like a charm. Haven't found anything as effective on the market.
---
What is Thingtesting?
Thingtesting is an unbiased place to research and review internet-born brands — because honest reviews help us all shop better. Learn more.
---
I used to use this brand, but feel there are now cleaner options out there that work better.
---
I've only used their drying lotion, but it's incredible and really works!
---
Absolutely not 😂😂 are people still buying this trash? Their products were basically glorified face perfume- and then we found out they secretly put steroids in one of their products?! Nope!!
---
The rosewater spray was a bit too much for my skin.
---
Quality products for skin care!
Serum
Tonic
Oily skin
Acid
---
The cleanser works well very gentle and oats for a long time
---
This place has amazing hydration sprays which can wake up your skin at anytime during your day
---