Average rating from 9 users
100%
Recommend to a friend
I do absolutely love all of Mar mar's candles. I bought my first one at basic Goods in Iowa City and they are my all-time fave. Adds a bit of mystery and intrigue to indoor spaces and we love adding one to our outdoor patio gatherings.
Feedback
Order without a care - all the scents are fab!
---
Very good product 😊
Feedback
Would recommend to anyone 👍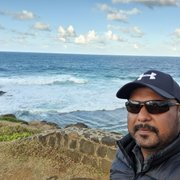 ---
---
We joke that our home is the Midwestern showroom for MarMar — we have every one of their candles scattered throughout the house. The scents are unique and evocative, and the candles and branding are gorgeous — a stylish complement to any space. The scents linger long after the candle is out, but in a soft and subtle way. On top of it being a great product, I love that it's a woman-owned business and that the candles are poured by an organization that provides jobs for adults with disabilities. I highly recommend MarMar candles.
---
What is Thingtesting?
Thingtesting is an unbiased place to research and review internet-born brands — because honest reviews help us all shop better. Learn more.
---
Such a great candle! Love the brand and throw the candle gives off.
Feedback
Nothing! Love it so much.
---
Mar Mar has always been such a fabulous and well run company. Our family and friends love all their candles and scents. They make such a nice accompaniment to our house. We get so many compliments about how nice the candles smell and look. Thank you.
Feedback
Mar Mar candles fit so easily and complimentary into everyone's household or work space. Mar Mar scents are so refreshing and unique.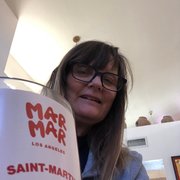 ---
One of my favorite candles lately. They definitely rival candles 2-3x the price. Lovers Only is perfection to me and I will never stop purchasing. Just lit a fresh one this morning and couldn't be happier.
Feedback
Don't ever discontinue Lovers Only. :)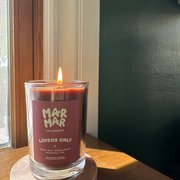 ---
Literally never smelled anything better.
Feedback
Love everything about these candles. Packaging, scents, branding. It's a 10/10 for me.
---
I've been trying to figure out which scent is my favorite, but it's impossible…they're all amazing. Definitely my favorite candles on the market right now.
---
I have MarMar candles all around the house. They are the absolute best scents.
Feedback
Run don't walk to get some MarMar for you and all your friends.
---