Average rating from 38 users
97%Recommend to a friend
Bread Beauty Supply Reviews
All

38
Hair oil

3
scalp-serum

1
hair-gel

1
I have the Hair Oil and the Macadamia all over oil. The hair oil is too sweet smelling for me and it weighed down my hair. The quality of these products are incredibly high for the price point! And I love the branding so much but it was not the right fit for my Asian hair.
---
Received a free product from Bread Beauty Supply
wow, the best hair brand I have tried! Hair-gel has a flexible hold, so it is great to go about your day, and it won't turn your hair crunchy or make it feel like you need to wash it at the end of the day because it is not a heavy product and it does not make your hair greasy or dry. Scalp-serum has changed my hair, I have terrible dandruff and scarring on my scalp from my anxiety and my hair is super oily, but when I use this only once a month, I do not have to worry about that! it makes my hair feel normal.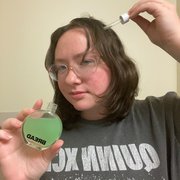 ---
---
LOVE the hair oil. It is a really like lip gloss for your hair. I also think you are getting incredible quality products in aesthetic packaging for an amazing price
---
What is Thingtesting?
Thingtesting is an unbiased place to research and review internet-born brands — because honest reviews help us all shop better. Learn more.
---
The hair oil is okay, especially because it helps your hair recover after using heat quite well.
---
Great products. I love that the line is dedicated to curly hair! The hair gloss oil is a go to, and the packaging is so cute! My only critique is that it is a little bit sticky on my hands after applying.
---
Bread is a newer brand to me but so far I am loving their products.
---
🌹💫🌱 Amazing hair innovation! My hair always feels and smells delicious with their amazing formula and the non greasy feeling on the hair. Definitely will buy the full size.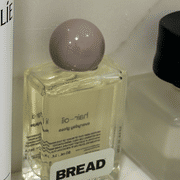 ---
This review is for the hair oil. It smells AMAZING and does a great job softening my hair and adding shine. Great for everyday and the bottle looks cute too.
---
I have not tried much, just the hair gloss! But I love their philosophy for curly girls! The hair gloss makes my hair super shiny but not overtly greasy and it smells amazing. I appreciate the packaging on the shampoo and hair mask, which I will probably purchase soon! I love this brand for gifts as well, something lux but affordable and cute packaging.
Feedback
I know it is only available in Sephora or online, would love to see it at Ulta!
---
I bought the conditioner in early 2020 because it was hard to find natural hair products that were labeled "clean beauty" at Sephora at the time. The conditioner had great slip but it smelled verrrrrrry sweet (think fruit loops...but in your hair)! I liked it enough to buy a second one once it went out, but after that it wasn't worth the hassle of ordering it online because at the time, it was only available online. I liked the packaging because it comes in a plastic bag. It's nice because it's easy to squeeze all the product out with ease!
---