Average rating from 2 users
Smells good. I tried the grounding incense which did feel very calming. Not 100% smokeless but good enough!
---
The CALM scent is true to it's name. I love winding down with it and the smokeless aspect is a game changer! Packaging also gets an A+.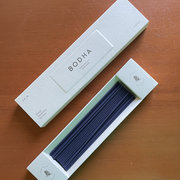 ---