Average rating from 105 users
95%Recommend to a friend
ANSWR Reviews
All

105
Exfoliating Hair Removal Drop

1
The drop worked really well when I first started using it however after a month it became less effective and wasn't removing all of the hair. Not sure if the price is worth the short product life.
Exfoliating Hair Removal Drop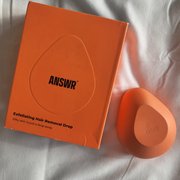 ---
My hair is now smooth and shiny with no frizz, thank you
---
---
Hair Removal Drop: Great product and very easy to use! I regularly recommend this to friends & family
---
What is Thingtesting?
Thingtesting is an unbiased place to research and review internet-born brands — because honest reviews help us all shop better. Learn more.
---
Received a free product from ANSWR
This product is so easy to use. After using all three products as directed, the final result is smooth, silky, non-tangly hair that lasts for about a month. I love everything about this set. It could smell better! It doesn't smell bad, but it doesn't smell great either. It actually has virtually no smell. I would like a more fragrant product. Overall though, the product is awesome and I will definitely be using it again!
Feedback
I love this product. After using all three: shampoo, conditioner, and smoothing spray, my hair stayed straight, smooth, silky, and non-tangly for at least a month. I have a little of the smoothing spray left, and I am using that on my bangs. The entire system is so awesome, I will definitely be using it again. The only thing I would say about it in a neutral rating way, is that I would add some floral fragrance ot it. It really has no fragrance.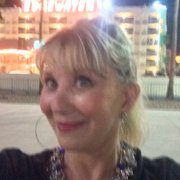 ---
Have found ANSWR in the right time. After ruining my hair by a hair dresser using a weird keratin and risked to burn my head, got upset, sad and scared to lose my hair. Promised my self to do not go to any hair dresser........after doing my research came across ANWR and decided to give a go😊....i m so happy that I did it....I m already on my second box of Shampoo, Conditioner and Keratin treatment ❤️✌️. Just fabulous 😍 and my hair came back alive 😍🥰.
Feedback
This product is just amazing 😍, is vegan, is not harmful for the hair, easy to use, the softness to the hair is really incredible. Since I started to use it my hair loss issues is decreasing keeping my hair silky and strong. The price is OK, it's worth. Thank you for this amazing magic formula♥️✌️.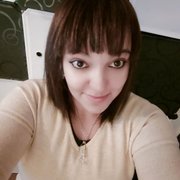 ---
Absolutely amazing keratin treatment. I have very frizz afo long hair and this works a treat on my hair and lasted well over 3 months without getting frizzy again, I swear by this product. I was always buying the very harsh keratin straighting treatment that smelled so much of harsh chemicals. I will always be buying this product from now on. Thank you so much answr you have one very happy customer. 😊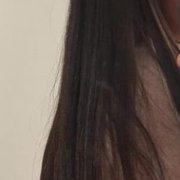 ---
I have really terrible hair. Since the onset of the menopause my hair has been destroyed. Its thick, coarse, dry, and has lost its shine. This product has given my hair a chance at life again. Yes the product smells, but it's not that bad.
Feedback
Postage could be quicker and I had to buy a box set due to the single treatment bottle being out of stock.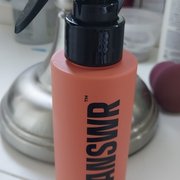 ---
It's a good, easy to use product! Love the immediate results.
Feedback
It's a good, easy to use product! I love the immediate results, super soft legs and removes hair so easily. The hairs grow back quick, so similar to shaving in that aspect, rather than epilation.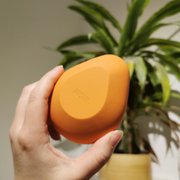 ---
I started using this product when they were known as OWOW and I fell in love! I have consistently used the ANSWR keratin treatment for a few years now, and the results are incredible! I have really thick, dry, frizzy, 2B/2C hair that was literally impossible to tame. After straightening, walking outside I would immediately start to curl and poof, even if it wasn't raining. I have tried EVERY product you can imagine and nothing really seemed to work for me. Since I started using the ANSWR keratin treatment, my hair stays defrizzed and shiny all while holding a style through multiple days (I literally wash my hair once a week). I have received so many compliments on my hair from total strangers too, and I always let them know to try this product out! (Photo is of day 3 hair, after an 8 hour hike through misty weather on top of a mountain. My hair was SHINING even after all of that! Seriously, try this product!)
Feedback
I really wish they had different sizes for hair. I currently require 2 bottles for my long, thick hair but it would be nice to have an option that was only 1 bottle but the size of 2.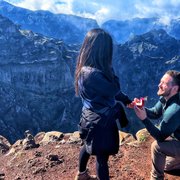 ---
Has made a huge difference to my Afro/Caucasian mixed hair. Genuinely straightens and smooths it as if I had a relaxer (which I no longer need to do) and hair feels a lot stronger. Has become a staple in my routine
Feedback
Ability to buy the smoothing serum on its own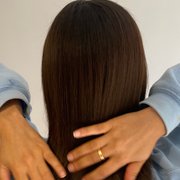 ---