Average rating from 2 users
I bought two of their Tenon Tables a few years back for a project, and the quality is excellent for the price. It arrived quickly, and I love that the pieces went together with just some glue and a mallet. Very happy with the purchase!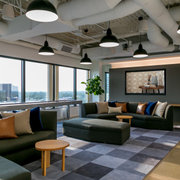 ---
I bought a Tenon Coffee Table and I absolutely love it. It's solid hardwood, and that really makes a difference. Plus, the "DIY" construction is really fun. Makes you feel like a craftsman even if you have no skill whatsoever. Finally, it's just asymmetric enough — I can't stand the 'wiggly' furniture trend but I appreciate the subtle, organic shape of the table.
Feedback
I wish they would release more products, faster! And that they had better inventory because it feels like they're out of stock often.
---