Millennial-focused tennis brands are giving the preppy pastime a modern edge
Sensing a courtside advantage, brands are launching new collabs and products for tennis players.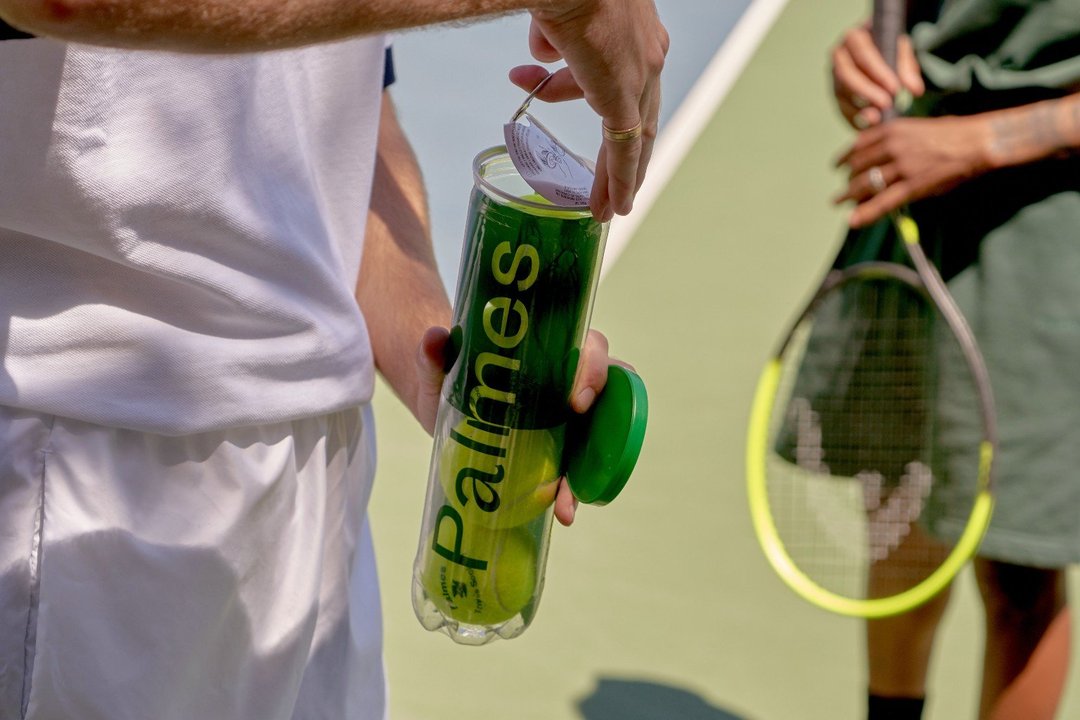 As the US Open begins this week, record numbers of people are expected to tune in to watch what could be Serena Williams' final matches.
Plenty of brands are getting in on the buzz that's surrounding the courts this season. On Friday, direct-to-consumer brand Rothy's held a party to celebrate its latest collaboration with water bottle company Evian — a collection of tennis apparel made from more than 70,000 plastic bottles. Earlier this year, Free People announced a multi-year partnership with tennis player Sofia Kenin, while Nordstrom's new sports-themed concept shop features apparel from tennis-focused brands Full Court Sport and Palmes.
According to fashion discovery platform Lyst, searches for polo shirts and tennis skirts — two courtside style essentials — are up 35% and 29% year-on-year, respectively.
Rising interest in tennis from both a social and sartorial point of view is just another example of a wider revival of preppy pastimes. According to the Business of Fashion, U.S. ski slopes were visited by a record 61 million people last winter, while demand for ruby kit helped U.K. sports apparel brand Castore hit £100 million ($125 million) in sales last year. Golf, meanwhile, is also seeing an influx of young players and new brands to serve them.
As with these other sports, new brands entering the realm of tennis say they hope to break down the cultural barriers to entry for the sport (all while channeling an undeniably monied aesthetic).
"Tennis has this stiff, posh, conservative image," Nikolaj Hansson, the founder of Palmes says. "You don't have to fit a certain socio-economic profile to play tennis. We want to show that tennis can be so much more than that."
Hansson describes his brand, which launched last year, as contemporary menswear meets tennis, with a collection that features wool sports coats and hoodies alongside things like tennis balls, towels and hats that are suitable to be worn on the court. Among the brand's best-selling items is the Middle Shorts, which are designed to hold four tennis balls in the pockets.
The rise of racket sports
Tennis's growing popularity is currently outpacing other racket sports — according to the USTA, there are now 27.9% more players in 2021 than in 2019, with 4.9 million additional players hitting the courts last year. That's more than the total number of people in the U.S. who are currently playing pickleball, another court-based racket game which has been hyped up in recent months.
Many new tennis and pickleball players share similar reasons for picking up a racket — the pandemic happened, and there were few ways to safely socialize. Hitting a ball across a court, where you were safely separated by a net and enjoying the fresh air, was a great workaround.
Hansson says he picked up the sport for these reasons — but then became obsessed. "I deep dived not only into playing and how you can play better, but also the culture and the storytelling around it," he says, adding that he now plays four times per week.
To ensure their sales don't drop off as interest in tennis wanes, the challenge for brands in this space is to keep these new players engaged.
"Tennis won't be as hot as this forever. Next season, a lot of those brands will be on to the next thing," says Hansson, adding that Palmes' plan is to continue to "double down" even if the hype subsides. "Tennis is a sport you play for the rest of your life, so we're going to do the same."
Acting more like a fashion brand than a sports retailer appears to be the bet many of these new entrants are making. Hansson says Palmes will release new items four times a year, while events are also planned for next year where people will be able to both play on court and socialize with fellow tennis enthusiasts. EleVen, the activewear brand launched by Venus Williams, also has eyewear and skincare products among its range, while Casablanca's collection features bags, swimwear and "aprés-sport ensembles."