Direct-to-consumer brands want olive oil to have its moment, too
Brands say their olive oils are better for farmers and better for your taste buds.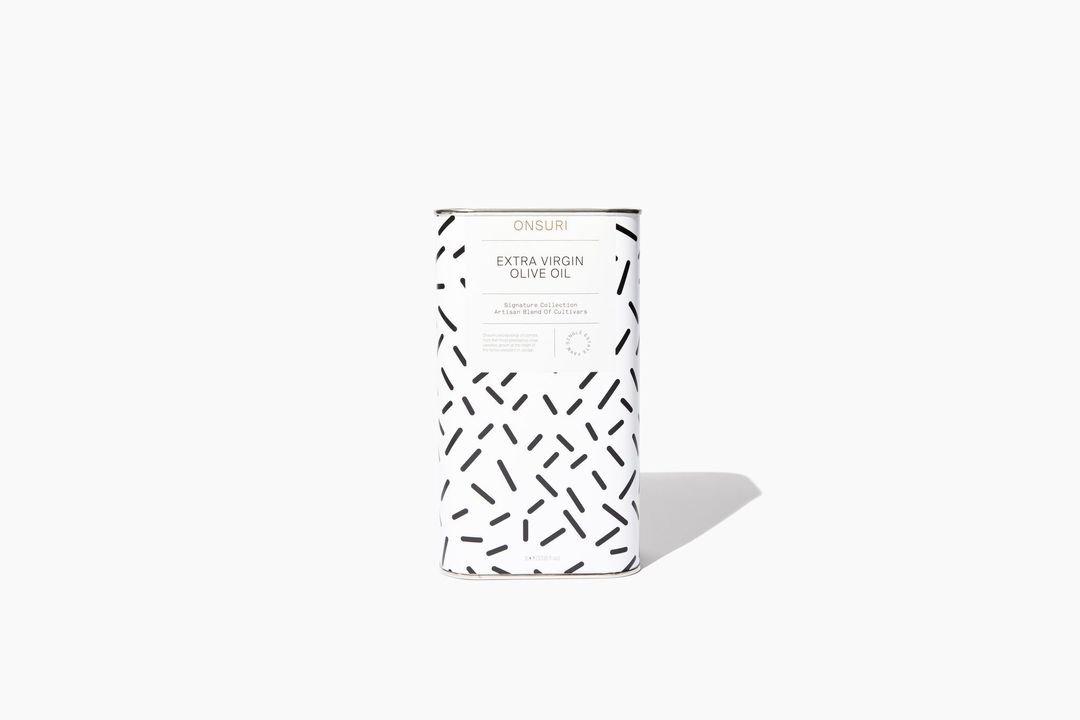 Sarah Vachon is training to become a sommelier. In her London kitchen, she estimates she currently has "no fewer" than 40 bottles she's sipping from to understand their tasting notes. But it's not wine that she's trying to master — it's olive oil.
Together with her husband Michael, Vachon launched her own olive oil brand Citizens of Soil in December 2020, which sells small-batch oil sourced from a single farm in Greece (which happens to be run by a friend's family). The plan this year is to launch a few more varieties of single-estate olive oils, hence Vachon's educational journey.
Her belief is that olive oil doesn't have to taste bland — but to bring oils that pop to the masses will require meticulous sourcing, better deals for farmers, and for consumers to understand that it's actually worth paying a bit more.
Vachon is one of a growing crop of brands making the case for better olive oil. Direct-to-consumer darling Brightland made a name for itself in 2018 when it launched its bottles of Instagrammable, made-in-California olive oils; the brand has since gone on to add infused oils, honey, and "farm-to-table" vinegars to its range. Sant'Ana, launched in March, infuses Cretan olive oil with CBD flowers in California, while Wonder Valley, another Californian brand, sells its hand-harvested olive oil as both a foodstuff and in skincare formulations. Its cofounder, Alison Carroll, previously worked for the California Olive Oil Council. London olive oil brand Onsuri works with a single Jordanian farm, based in the Middle East's "Fertile Crescent," to create its range of oils.
Why is indie olive oil so expensive?
Better quality oil does, of course, come with an inflated price tag. At £17.50 ($23.70) a pop, a bottle of Citizens of Soil's signature EVOO is more than many people would spend on a bottle of wine for the dinner table. Brightland charges $74 for a bundle containing its two signature oils, while Wonder Valley's petite 375ml bottles cost $36.
Vachon says the reason olive oil becomes more expensive when the focus is shifted from slapping a brand on a commodity product to building relationships with specific farms is simple: "It's a lot of effort to produce."
Rather than looking to industry benchmark prices when dealing with farmers, as brands purchasing in mass-market volumes will, Vachon says Citizens of Soils pays "more than double the market rate."
This relationship means the brand can encourage the farmers it works with to harvest the fruit earlier, when the extracted oil is at its best in terms of taste and nutrition (but yields are lower). Onsuri's most expensive oil — a £70 ($95) 100ml bottle — is made using ultra-early harvest olives.
"Olive oil is late to the party than other staples like coffee, chocolate or wine," Vachon says, adding that few consumers are aware of how olive oil is made or what makes a good or bad oil. "There's a lot of education we've gone through in other supply chains, but it hasn't hit olive oil yet."