Each week, we check in with a different member of Thingtesting's community to ask what brands they've spotted, what they're testing, and take a peek into their recent reviews.
This week's feature is Michael Chernow, he's the founder of Kreatures of Habit and the restaurateur behind NYC's Seamore's and The Meatball Shop. Read on to discover the brands he's recently spotted and everything else in his current rotation.
Know a tastemaker who loves to try new things? Submit their name here.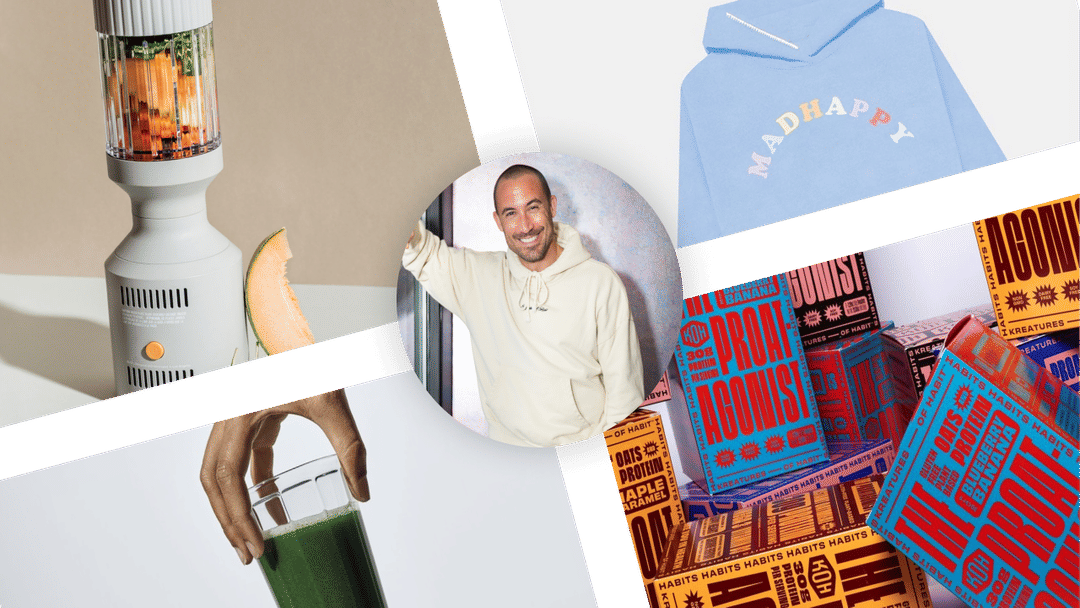 Hi Michael, please introduce yourself.
I'm a chef, entrepreneur, restaurateur behind spots like Seamore's and The Meatball Shop, podcast host, and most recently, founder of Kreatures of Habit, a wellness brand I created with the goal of giving people the power to harness healthy habits.
What are some brands you recently spotted?
Athletic Greens. I've been a huge fan of Athletic Greens for years now because they make it so incredibly easy to get your greens in every single day. I love that they are meeting people where they're at: it's a product I recommend to anyone who is looking to take the first steps towards a healthy lifestyle, creating a morning routine that will be the foundation for a better life, and replace their bad habits with good ones. I drink AG every single morning alongside a 22oz glass of water with lemon and it's a really easy way to give myself a win for the day.
Therabody. Therabody's line of massage devices are made to help aid muscle recovery after exercise. I love how compact their products are for a professional level recovery treatment at home and on the go. They're extremely high quality, functional, easy to use and great for targeting tight areas.
Madhappy. Madhappy is a lifestyle and fashion brand that was created to spark conversations around mental health and wellness. I love that every single product they put out is intentional and with a greater purpose to create a brighter future for the industry and our society as a whole, and how the founders are all walking examples of this mission in their own unique ways.
What's a brand you recently tested?
What else is in your current rotation?
Sauna and cold plunge. I usually do 20 minutes in the sauna and will meditate while I'm in there, then do about 5 minutes of cold water therapy a few times a week. It builds a strong immune system and a strong mindset going into the day. If I can do those two things before I start my day, I have a headstart because I already have two major wins.
Who are some spotters in your community who you look to for new things?
I love Melissa Urban, she is the cofounder and former CEO of The Whole 30. Melissa is also an advisor for Kreatures of Habit - she is very similar to me in the sense that self love, care and optimization are priorities in her life. Whatever she promotes, she believes in, so I always follow along her journey for finding new things to try.
I also have followed Tim Ferris for years, I learned about Athletic Greens and Four Sigmatic from him, two things I use daily. He always suggests great new things to explore, try and potentially add to my daily routine.
Eric Hinman is another great resource of life optimizing products and modalities. He and I are good friends, he inspires me everyday.
Spotted in Michael's pantry…