How do new luxury brands convince shoppers their products are really worth the price tag?
Legacy luxury brands have had enough time to convince customers that their products are worth it. How does a brand that's just a few years old do the same?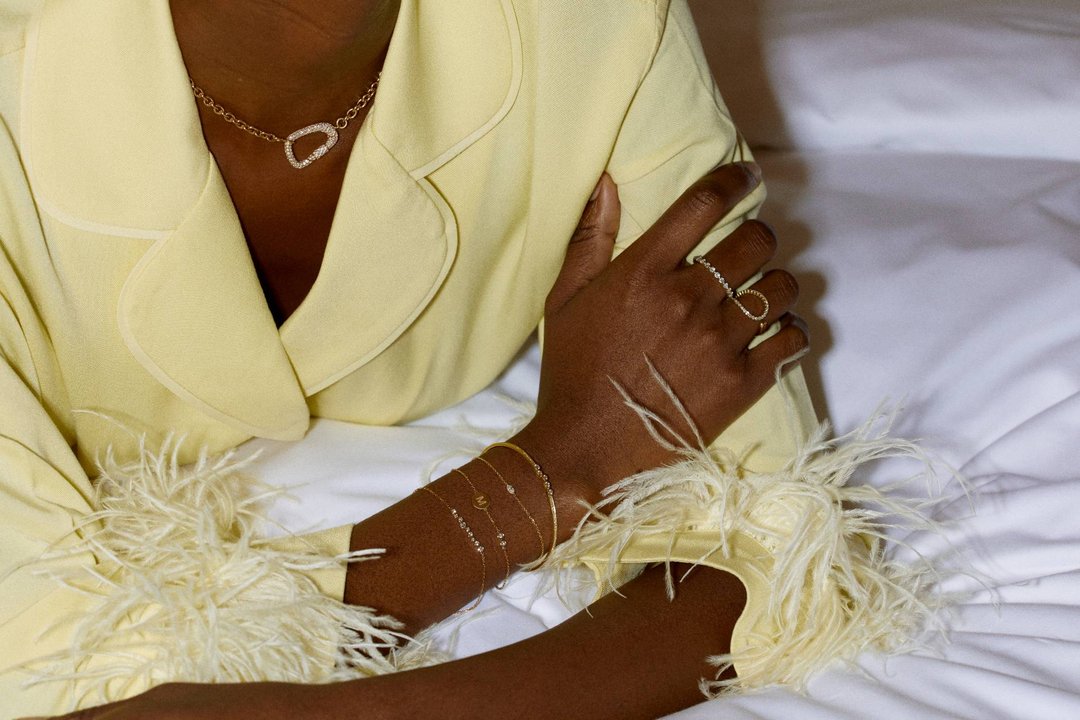 When Prada slaps a $1,800-plus price tag on one of its jumpers, it does so casually. After all, a brand with the heritage and reputation of Prada doesn't need to work hard to justify its price points.
There are plenty of brands out there that are targeting luxury shoppers, but unlike Prada, not all of them have a 100-years legacy to rely on. So how do brands that are just a few years old — and who don't have the budgets for flashy campaigns and sumptuous retail outlets — convince customers that their products really are high end?
Creating a luxury world
When luxury underwear brand CDLP launched in 2020, it did so with editorial-worthy photoshoots showing its silky looking boxer shorts folded neatly in drawers, and being worn by men in fancy-looking bathrooms. Pagerie, which sells luxury pet accessories, similarly created a visual world for itself — featuring photos of dogs being walked by incredibly stylish owners, or snuggling up to models in locations that look like high-end hotel lobbies.
"Being an online [brand] does represent some challenges," says Bethan Higson, the founder of luxury non-alcoholic aperitif brand Mother Root. Few fresh direct-to-consumer brands are operating their own boutique stores or tasting rooms, and so instead they have to use the digital tools at their disposal. "So what's available when you're an online brand? It's visuals, it's tone of voice, it's emails. Those are the ways to express who you are," Higson adds.
Even small flourishes can make the difference between a product feeling expensive for the sake of it, or as though it deserves an elevated price point. Higson says that Mother Root has been paying close attention to the wording it uses on its website, in a bid to convey that it's not just offering a product, but a service to its customers. She points to small details such as referring to shipping as 'complimentary' rather than 'free' as a way brands give those subtle signals. The brand's 480ml bottles, designed to be served on the rocks or with soda water, cost £24 ($29.70) a go.
Unpacking the price point
Still, it's what customers actually receive in the post that is going to prove their money has been well spent (or result in disappointment). "To attract new customers, you need to create that world around the product. But it can't stop there," says Jessica Warch, the founder of fine jewelry brand Kimai. "The quality needs to be there for customers to trust you and see you as a high-end brand. There are a lot of [brands] out there that look great, but the quality is not there."
Kimai's USP is that its rings, necklaces and earrings are made with recycled gold and lab-grown diamonds — two materials that will appeal to conscious jewelry shoppers.
They are the real deal in terms of quality, and the brand has also been working on improving the unboxing experience for its products, swapping plain cardboard for emerald boxes embossed with the brands logo, that slide open to reveal soft-touch pouches protecting the jewels inside.
The modern luxury shopper
While the rising cost of living has made shoppers think twice about what they spend their money on, sales of luxury goods don't seem to be slowing down. According to Bain, sales of personal luxury goods are estimated to have risen 22% last year to $381 billion, and are expected to rise another 3–8% this year.
Younger consumers are driving this shopping activity, creating an opportunity for younger brands to convey luxury in a more approachable way. Warch says that when Kimai opened its first store in London, it chose Chiltern Street rather than New Bond Street — known as a home of high-end jewelers — and it even opted not to have a security guard patrolling the door. "Customers are looking for different things. If I look at the high-end fine jewelers out there, the experience they are offering feels mostly out of reach and intimidating," says Warch. "It was important to offer that luxury touch, but in a more approachable way."