Each week, we check in with a different member of Thingtesting's community to ask what brands they've spotted, what they're testing, and take a peek into their recent reviews.
This week's feature is Karis Hustad, she's the news editor at Courier. Read on to discover the brands she's recently spotted and everything else in her current rotation.
Know a tastemaker who loves to try new things? Submit their name here.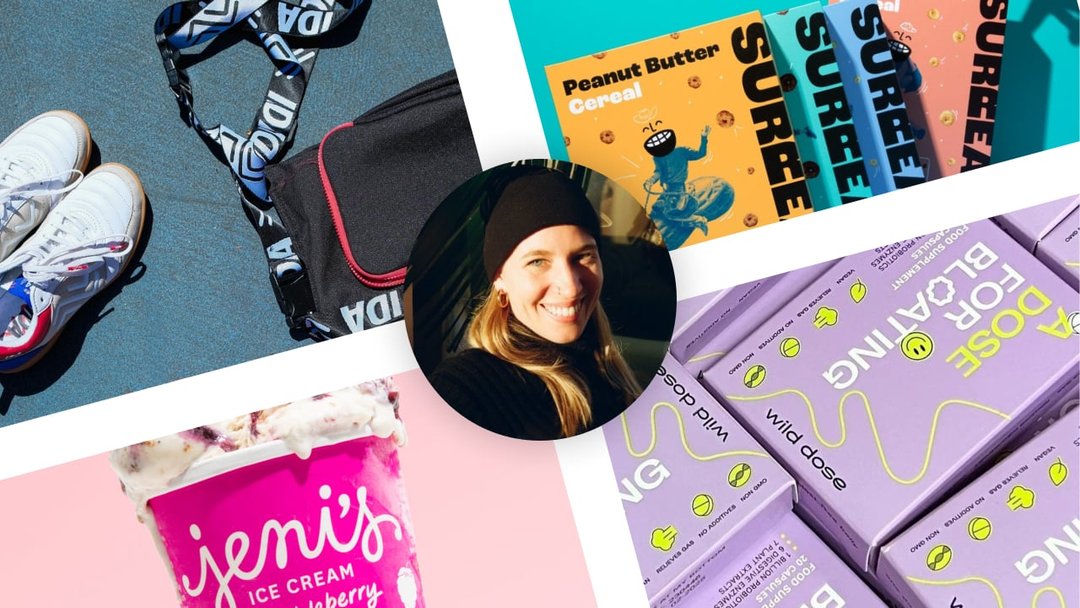 Hi Karis, please introduce yourself.
Hello! I'm Karis, news editor at Courier. I'm originally from the U.S. (Minnesota) and have been living in London for nearly four years, working as a journalist covering everything from tech to finance to small business, along with playing a lot of football (or, as I'd call it, soccer), biking all over the city and trying every cheap eat I can find. I edit, produce and often write our Courier Weekly newsletter, in addition to writing for various parts of our print magazine and books.
What are some brands you've recently spotted?
Ida Sports. This brand has completely rebuilt the football boot for the female foot. It has a wider toe box, narrower heel cup and studs placed so they relieve pressure on the feet.
Imma. This is a small skincare brand creating handmade products using Moroccan products – it's been developed slowly and tested by the founder and her friends.
Wild Dose. Wild Dose is making the not-so-glamorous but common experience of bloating a little bit easier with natural ingredients and probiotics in pretty lavender packaging.
What's a brand you recently tested?
What are your travel must-haves?
I can't remember the last time that I checked a bag (and mostly I try to just bring a backpack) so my travel must-haves are all about saving as much space as possible. Packing cubes are vital – if it doesn't fit, it's not coming. Muji has some with double compartments so you can separate clothes as they get dirty. A small toiletries bag that folds out and hangs on a bathroom hook makes life a lot easier. I always throw in a colorful packable tote bag for daily walks and bringing home extra souvenirs, plus a packable raincoat which always comes in handy.
At some point I'd like to upgrade to a more travel-friendly backpack, like those from Beis, but I've had my water resistant Timbuk2 backpack for about seven years – it's pretty ergonomic and deceptively roomy (I fit two rolled up rugs in it on my recent trip to Morocco!). While Dr. Martens are pretty much the opposite of space saving, I have brought them on nearly every trip I've been on – they can very easily be dressed up or down and work for pretty much any weather or terrain.
What else is in your current rotation?
Cold brew coffee (either from my neighborhood spot Yellow Warbler or Bottleshot's canned coffee), Papo's Bagels, the Tuesday and Friday homemade Indian food specials from Londis N16, Ida football boots for my five-aside league and kickabouts in the park, trying to regain my climbing strength on the outdoor boulders at The Castle, the new Obongjayar album, the beautifully made Hamam Magazine, testing out different scents from Bon Parfumeur's discovery set, Willy's Pies, and the new season of Masterchef.
Who are some spotters in your community who you look to for new things?
Our Courier slack channels are packed with new products every day – I'm always in awe of how my colleagues are finding and sharing cool brands in every corner of the world. I love playing football and the grassroots culture – I find out about new kits and football brands from communities such as Indivisia and Season Zine and increasingly I am seeing non-sport related brands team up to sponsor local clubs which I think is really cool.
For new food products I find that my off-licenses are surprisingly good at stocking local brands (that's how I discovered Goldling), Andrea Hernández of Snaxshot is always ahead of the curve on food trends (and the Discord community is great) and Delli is amazing for getting to know the story behind new products.
Otherwise, I'm constantly following new people and going down Instagram, TikTok and Twitter rabbit holes – following and finding new accounts that look interesting (agencies such as District One Studios are a good place to start) and seeing who they follow always leads to something new. I try to maintain at least a little bit of serendipity online.
Spotted in Karis' living room...
Bloomingville vase, Bloompost dried flowers, Ikea basket, Søstrene Grene blanket, Goldling vodka soda (with persian lime, pineapple and kaffir lime leaf), Hamam Magazine, Folka candleholders and twisted candlesticks, sign from Cherry Antiques, postcard from Albania, Muji slippers, Cooperative Adrar rug, vintage side table, Ikea sofa, pillow from La Ciudadela in Mexico City, and, of course, lots and lots of Courier Magazine.