Healthy sodas are having a moment. How big can this category get?
A growing wave of better-for-you sodas want consumers to satisfy their fizzy drink cravings while taking care of their health.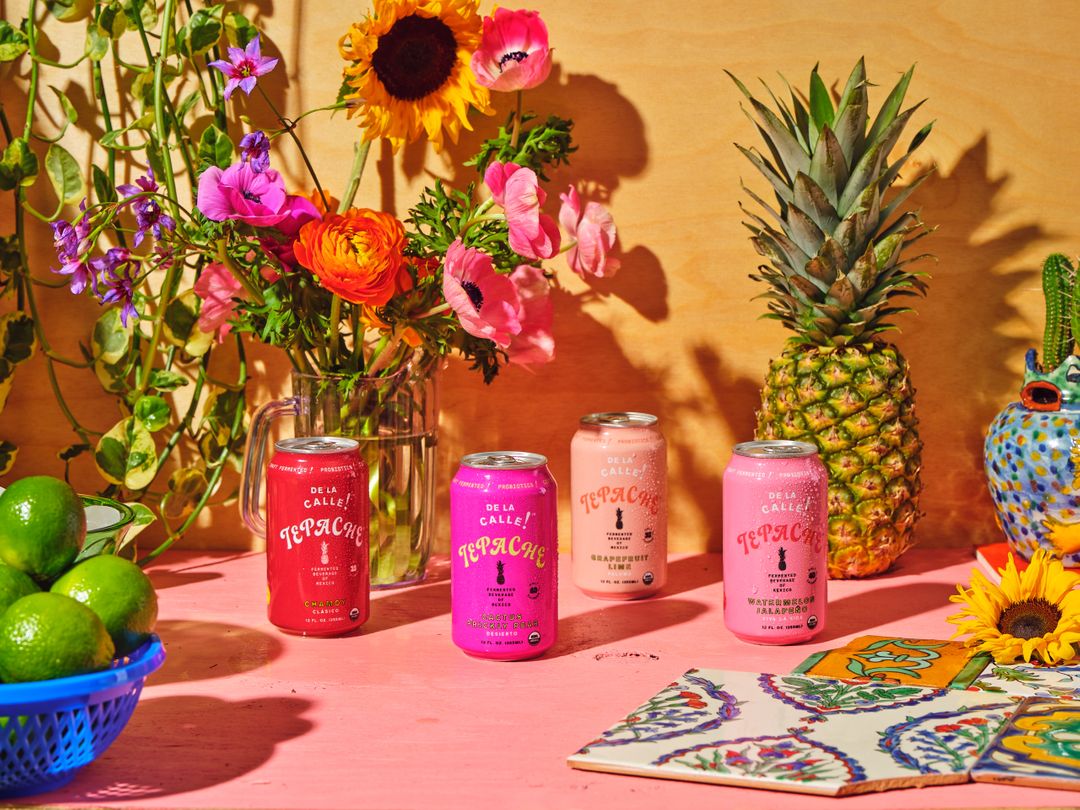 For many people, there's no better sound than the hiss of a cold can of soda being cracked open. And for a growing number of people, that sound is coming from "better for you" and "functional" beverage brands.
Brands in this category include Superfrau, which says its whey-infused soda can boost both your mood and your B-12 levels; Weller, infused with CBD to help you relax; and Culture Pop, which contains probiotics but no sweeteners or sugar alternatives. Olipop markets itself as soda that is actually good for you ("finally"!), Droplet as "self-care in every sip" and Wildwonder as "bubbles with a boost" — the boosts in question being to your gut health, immunity and mood.
Each brand's drinks are labeled with the sweet-sounding flavors people crave, from Olipop's Cherry Vanilla to Wildwonder's Peach Ginger, but are low enough in sugar that consumers don't need to worry about what these drinks are doing to their insides.
"We're in the post Coca-Cola age," says Lee Reitelman, the cofounder of Canadian beverage brand Herbert, which sells "phytotonic" beverages — sparkling drinks that contain adaptogenic plants and herbs. "Not very long ago, people drank pop pretty much from lunch onwards, and they drank a lot of it. We thought it would be cool to satisfy that craving, but in a much healthier way."
The problem with pop
Carbonated drinks are consumed in mind-blowing quantities in the U.S., with the average American drinking 39.6 gallons per year. But this figure has been on a downward trend since the turn of the century, as people become more aware of the health issues associated with consuming too many sugary drinks.
Sodas have been blamed for rising levels of obesity and diabetes and increasing the risk of heart disease. They are also thought to be particularly harmful for those age 60 and up.
Sugar taxes have been introduced by countries around the world to discourage people from picking these products up off the shelves, but their diet alternatives haven't escaped scrutiny either — diet soda addicts say their overconsumption has had a negative impact on their health, too. And while water might be the obvious choice for anyone wanting to hydrate healthily, it just doesn't have the same pay-off as bubbles hitting the tongue.
"There's something about the carbonation and the combination of sweetness and acidity that makes soda a great, versatile beverage. It's satisfying and refreshing in a way iced tea or lemon water just isn't," says Reitelman.
This juncture is where the healthy soda brands hope they can intervene, bringing back those lost souls who left behind their fizzy drinks, but not their cravings, and perhaps even converting a few hardcore Diet Coke drinkers in the process. According to data firm Spins, as reported by the New York Times, sales of functional beverages rose by 16% during November 2020 and November 2021.
These brands still have a long way to go before they get anywhere near household name status, though. Coca-Cola still enjoys a 45% market share of the carbonated drinks market, and has been busy promoting low-sugar products in reaction to the sugar taxes. In 2021, sales of Coca-Cola's Zero Sugar brand grew in the double digits.
How will healthy sodas win customers over?
The main challenge this new crop of beverage brands will need to overcome is convincing their customers that their healthy alternatives are actually tasty.
"The minute you say something's healthy, people don't associate it with good taste," says Rosa Li, the founder of Wildwonder, a California-based beverage brand that focuses on gut health (its products contain both prebiotics and probiotics). "If you think about things like kombucha or drinking vinegar, they have an acquired taste and aren't serving the mass market. That's where Wildwonder comes in, and it's why you're seeing this rise in gut health sodas."
Wildwonder's drinks contain 6g of sugar, putting it on par with Olipop, Poppi and Culture Pop, and because the drinks are flavored with fruit juices, purees and maple syrup, they don't taste overly acidic or have that artificial sweetener aftertaste, according to reviews on Thingtesting. "The number one feedback we get from people is that they appreciate the approachable taste," she says.
Enabling customers to sample products in an affordable way is therefore crucial — something which can be tricky if a brand is selling its cans directly to consumers through its website, in large pack sizes. For this reason, new soda brands are quick to explore other avenues.
Li says Wildwonder generates a third of its revenue from direct-to-consumer sales, a third through retail and the final third through food service channels, with the drinks available in offices, airports and cafes throughout the U.S., as well as in stores. Herbert, meanwhile, is available in around 50 locations across Ontario, Canada. As well as traditional retail, Olipop and Poppi are both available on speedy delivery platforms such as Gopuff, where customers can order single cans to their doors.
Communicating a story people can root for is another way these brands are hoping to form emotional bonds with their customers, in a way that Coca-Cola and PepsiCo can't. Li says her recipes are based on the herbal tonics her grandmother would make for her when she was younger, while Reitelman and his wife, Deeva Green, with whom he also launched toilet paper brand PlantPaper, talk about how he was able to come off medications for sleep and "various other ailments" thanks to the ingredients now featured in Herbert's drinks.
"There's just so many food and beverage brands out there, and that's why I think having the right story behind the brand is important," says Li. "Nowadays, because of social media, we have the chance to tell our story and we do have a very authentic, heritage-inspired story that people appreciate."
Investors believe these brands can rise to the top, too, and have been providing the early-stage funding they need to quickly expand their retail footprints. Last year, Wildwonder raised a $2 million seed round, while Poppi closed a $13.5 million celebrity-led funding round. More recently, Sanzo raised $10 million and Olipop secured $30 million.
"Acquisition costs don't go down to nothing just because you're in every Walmart or Target, but trial is a key part of any beverage business and just being on shelf where millions of people can see you, that's very meaningful," says Reitelman. On the flipside, when you add up "the cost of customer acquisition online, and the headcount and energy required to make that thing go," the numbers on direct-to-consumer sales don't look as good compared to mass retail distribution.
Alex Matthews, the cofounder of beverage brand De La Calle, which sells tepache, a fermented pineapple drink, adds that better-for-you sodas are interesting to investors because they aren't just snatching market share from Big Soda, but also other health drink categories that have not yet been able to achieve mass-market appeal. "De La Calle is interesting because not only can it take market share from traditional soda, but also from the fermented beverage category," he says. "The size of the prize is significant if executed properly."