Chewing gum brands revamp their ingredients to make their products more sticky
Some brands are trying to pitch gum as an alternative to supplements, while others are cutting plastic from the ingredients list.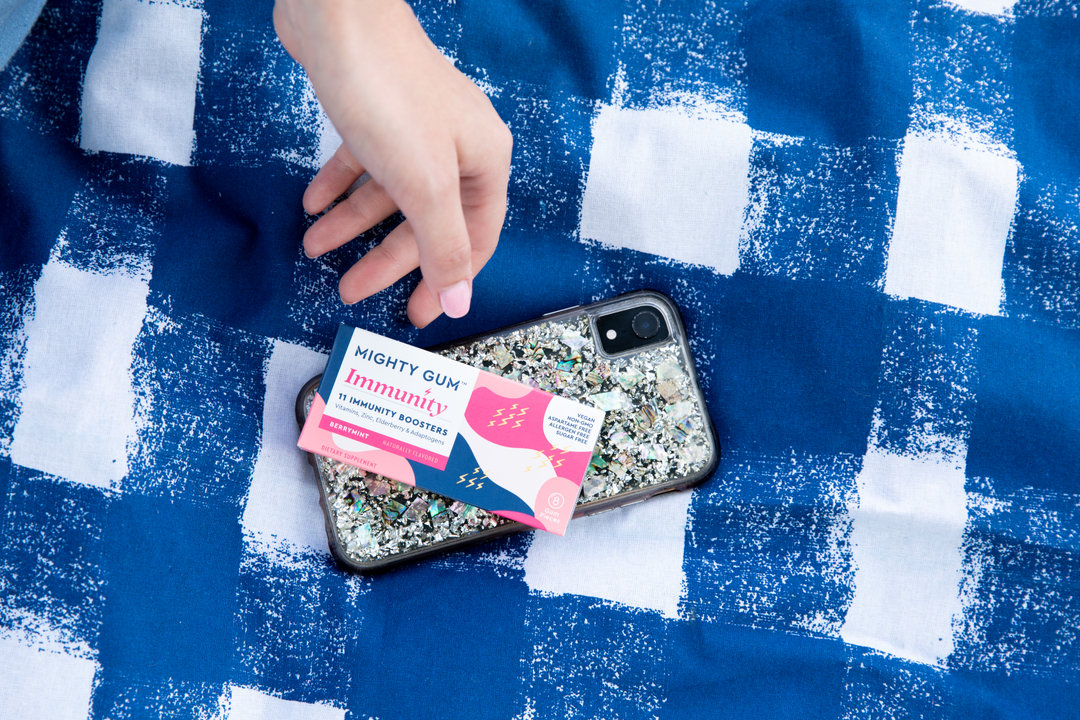 Chewing gum brands have been in a sticky situation for the past two years — but a number of young brands reckon they can catch the attention of America's 160 million gum chewers once again.
Sales of the sticky stuff have been on the decline for the past two decades, with pandemic lockdowns — and the lack of socializing and traveling that came with them — dealing another blow to the industry.
As sales of gum begin to rise again following the easing of COVID restrictions, there is an opportunity for brands that focus on health and sustainability to snatch market share from Big Gum rivals Wrigleys, Mondelez and Hershey.
New brands like Pin and Favour are infusing their gums with CBD to enhance the anxiety-quelling effects of chewing gum, while Neuro's gums contain ingredients like caffeine, B vitamins and L-theanine to provide mood boosts. In December 2020, toothbrush brand Quip launched a chewing gum that comes in a sleek, Pez-like dispenser.
Across the pond, yet more brands have been raising money to roll out new kinds of chewing gum. In January Nuud, a U.K. brand that makes plastic-free gum, raised £750,000 ($885,840) to fund the growth of its business, and in September 2020 Danish brand True Gum raised €1 million ($999,990) to expand sales of its similarly plastic-free gum.
New chew
These new brands are emerging at a time when the chewing gum industry is experiencing something of an existential crisis.
"One of the leading [reasons] people chew gum is boredom, but in the last 10 years a lot of snack options have been introduced into the market," says Mathew Thalakotur, the founder of functional chewing gum brand Mighty Gum. "There's all these different bars and balls that people can snack on [when they're bored] — so their reliance on chewing gum has minimized."
There's also an image problem: streets speckled with littered gum is a reminder of the product's staying power (it can take up to five years to disappear), while consumers who are conscious of their health may not be so keen on the idea of chewing on sticks of plastic sweetened with synthetic ingredients.
New brands in the space are addressing these issues. Plastic-free gum that get their chewiness from natural saps are also biodegradable.
Brands using gum as a delivery mechanism for vitamins or other beneficial ingredients are also hoping they can provide people with reasons to chew gum beyond boredom. A 2015 study by Penn State University researchers found that chewing gum could be "a strategy to help reduce vitamin deficiency around the world," a problem that affects one in 10 people in America.
Thalakotur says that he was inspired to create Mighty Gum after realizing that he struggled to keep up with a vitamin regimen, but had no problem getting through four or more sticks of gum per day. "All the other categories have evolved, cleaned up and gone functional," he says. Chewing gum on the other hand, "remains exactly where it was," with teeth whitening and fresh breath remaining the most common benefits touted by gum brands.
Mighty Gum's first product focuses on immunity and contains vitamin C, reishi mushrooms and ashwagandha among its ingredients. Later this year, Thalakotur says the brand will be launching a gum with digestive benefits, after seeing that most customers reported chewing gum after meals.
Given that gum is often the sort of thing that's purchased on impulse in a store, new brands have their work cut out for them both in terms of convincing people to buy online and getting them to pay more. Thalakotur expects that in the same way consumers have sought out better-for-you products online, they will start to do the same with gum as awareness of these products rises.
But right now, getting the product in stores as quickly as possible is a top priority. Thalakotur says that at Mighty Gum's price point — $3.89 for eight pieces — this has meant targeting retailers where consumers are already willing to spend more during a visit. Mighty Gum is on sale in Anthropologie stores, for example, while Nuud sells its products at high-end supermarket chain Waitrose in the U.K.