The fashion rental brands following in Rent the Runway's footsteps are doing things differently
Rent the Runway's IPO has raised questions about the fashion rental business model. What are new fashion rental brands doing differently?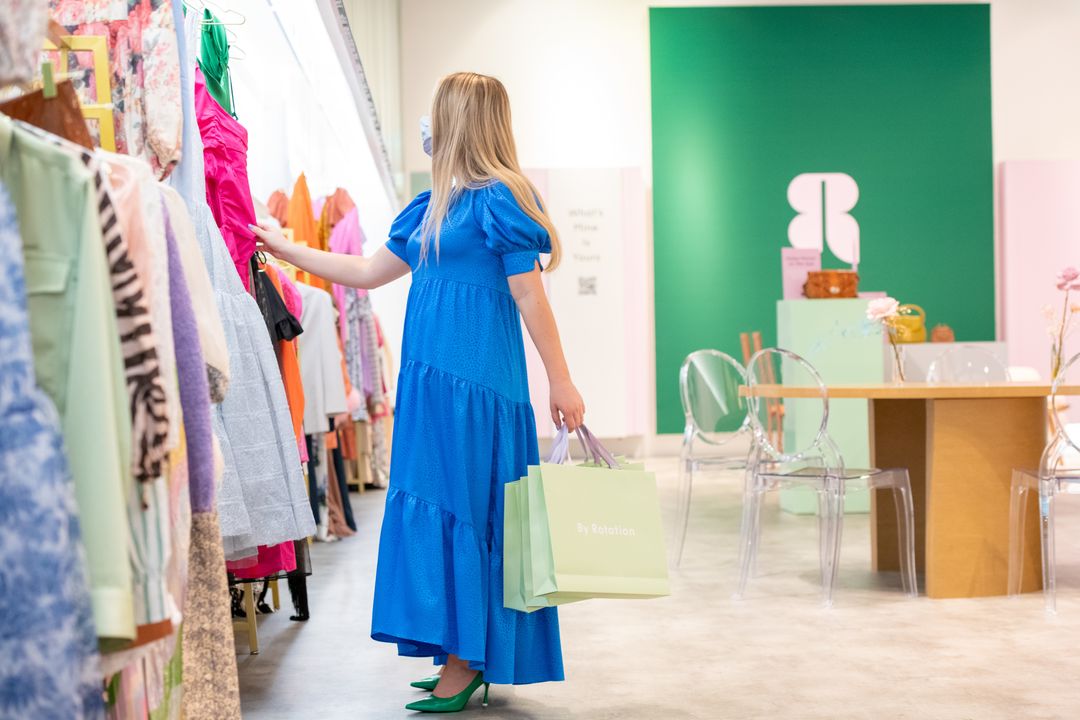 Rent the Runway's public market debut on October 27th was a watershed moment not only for the 12-year-old brand — but also for the business of fashion rental on the whole.
The results were not encouraging. Despite starting the day on a high, the business that pioneered the concept of borrowing rather than buying clothes closed the day at $19.29 a share, down 8%. By Friday November 5th, its share price had tumbled a total of 20.8%.
Rent the Runway, which charges a subscription fee for access to its virtual closet of 18,000 items, has a number of problems it needs to fix. In 2020, it ran at a loss of $153.9 million, having spent $118 million on topping up and maintaining its clothing inventory. Meanwhile, its subscriber count fell by 42% year-on-year in 2020, thanks to a confluence of factors such as the pandemic and an ever-increasing number of competitors in the space. There are also serious questions to answer around how sustainable the model of renting clothes — which involves a lot of dry cleaning and moving inventory around — really is.
Still, plenty of brands are following in Rent the Runway's footsteps to see if they can find a way to make it work in this $1.2 billion market. Rental services like Seasons are providing clothing options for men, while Circos and Hyber are helping parents to rent their kids' clothes. Brands are launching ever-more niche services, focusing on items like jewelry, ski equipment, Indian fashion, handbags and even sneakers, thanks to new platforms that are coming online. And if you want to make some extra income by renting out your own wardrobe? There's a platform for that, too.
We spoke to three brands carving out their own niches in the fashion rental market to find out how they're doing things differently.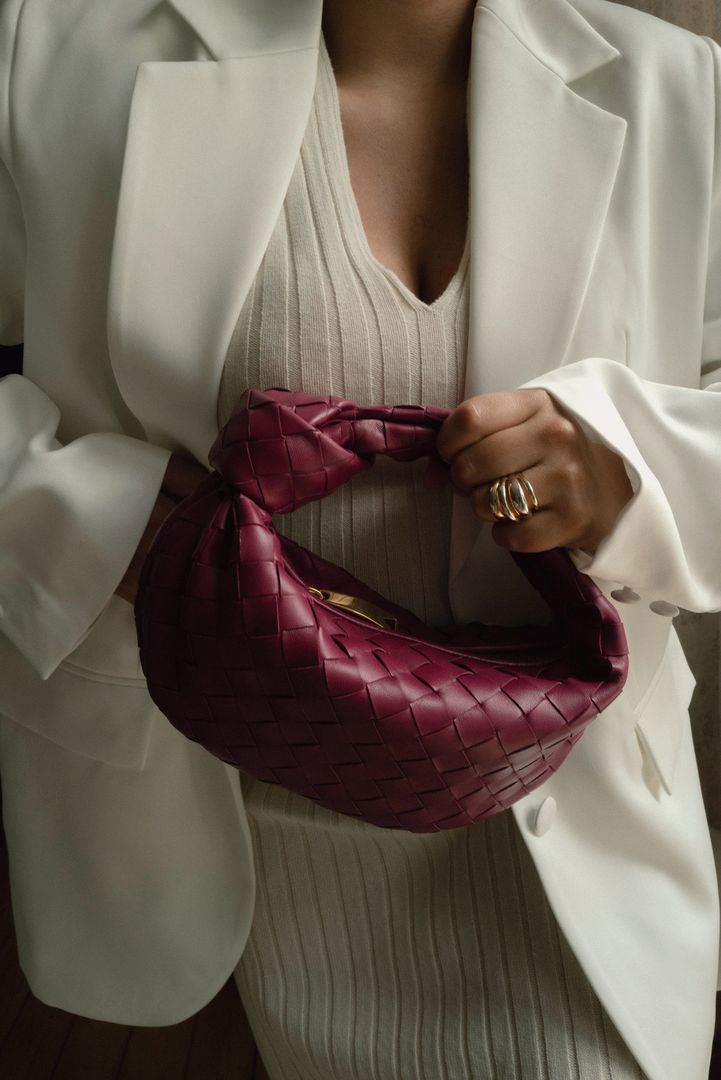 Fobe: A lean handbag rental machine
Before founding her handbag rental business Fobe, Marlena Dietz worked as a luxury fashion buyer. When it came to handbags specifically, she noticed customers were getting lost in all the choices that were available — and defaulting to neutral-toned bags that came in practical sizes.
"Our customers were overwhelmed by the growing choice of new pieces and items," she says. "And I noticed [they] had a moral conflict between their desire for fashion and a sustainable lifestyle."
In March 2020, Fobe launched in Germany, offering handbags via subscription from €79 ($90). Customers sign up for a minimum period of six months, and receive a new handbag every other month.
Renting enables people to make a different assessment when it comes to choosing a handbag. When buying, people "think about what kind of bag will fit the biggest part of their wardrobe," Dietz says. But when renting, they have the freedom to be a bit more impulsive. Dietz says one of the most popular bags on the site at the moment is the Bottega Veneta Mini Jodie — a woven leather clutch that comes in bright green, pink and purple as well as more neutral tones.
Dietz says that Fobe plans to remain a lean operation. Unlike Rent the Runway, which offer thousands of items, Dietz says Fobe will instead offer a limited, curated range of handbags that will be kept in circulation for one to two years before being sold via a second-hand platform. To keep the bags in good shape, it works with a local luxury bag repair specialist.
By Rotation: Rent out your wardrobe
Eshita Kabra-Davies came up with the idea for By Rotation while scrolling through Instagram, trying to find outfit inspiration for her honeymoon. "I wanted to wear all these glamorous clothes that I saw these women wearing," she says. They were the sorts of items that were hard to find on platforms like Rent the Runway, with their set inventories. "So I thought, why not come up with a platform where you could pay people to borrow their style?"
Users can scroll through the By Rotation app to find items they'd like to borrow, or put items from their own wardrobe up for rent.
For it to work, getting people comfortable with the idea of lending their clothes out to complete strangers has been essential. At first, Kabra-Davis says she enlisted friends and employees to put their clothes on the app, but as time has gone on the focus has shifted to highlighting the experiences of lenders on the platform — including how much money they can make. "Once people see regular people making this kind of money, that's when they know they can do it too," she says, adding that some of By Rotation's top users are pulling in around £2,000 ($2,700) a month from renting out the clothes in their closets.
There are currently 16,000 items listed on the app, which Kabra-Davies estimates have a total retail value of £6.7 million ($9 million). She says 75% of first-time lenders go on to list five more items on the platform.
By Rotation takes a 15% commission from both the lender and the renter on each transaction, and because its users handle the cleaning and posting of the clothes, its overhead is much smaller than others in the fashion rental market.
"All the incumbents in fashion rental have focused on owning and managing inventory," she says. "Whereas for us, the focus is on technology and building a community."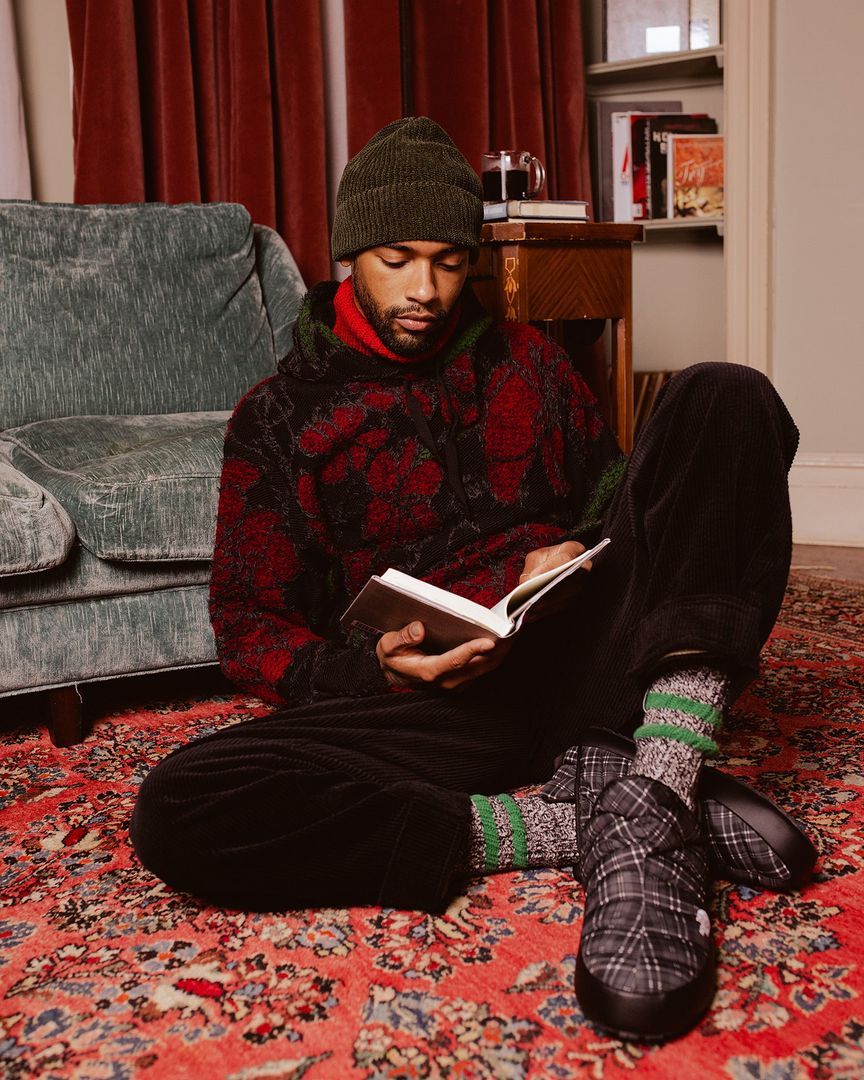 Season: Fashion rental for men
While Rent the Runway has been busy getting women to think about renting rather than buying clothes, men have been hacking together their own methods to rotate what's in their wardrobes.
"It's a lot of what you see in the second-hand market," says Regy Perlera, the cofounder of men's fashion rental platform Seasons. "It's this behavior [where] I buy something, I love it, I fall out of love with it, and in order to make room and make a little extra cash I sell it on Grail, Depop, the Real Real, places like that."
He says this method is, essentially, just a more complicated version of rental. Seasons, which launched in 2019 following a $4.3 million funding round, aims to simplify this process. Perlera says that his own calculations conservatively put the market for men's fashion rental in the U.S. at $5 billion, but he expects this number to grow as younger consumers increase their purchase power and become more familiar with the idea.
Perlera says Seasons' business model is "very much a work in progress" as it works to improve its margins. "Through Covid, we realized a couple of things," Perlera says. "The biggest was that we were subsidizing too much of the service — we were eating up a ton of costs like shipping, dry cleaning and all of these things."
To start with, Seasons let people rent up to a certain number of items per month for a flat subscription fee. Today, the pricing structure is completely different: users now pay a $20 "access fee" (that is credited towards any rental purchase), while individual items have their own 30-day rental price. Consumers can also buy items outright, with the amount they pay each month to rent the item going towards the retail cost.
"It's a much more sustainable way to approach this," Perlera says. "It allows us to introduce other categories like accessories, t-shirts, things like that, which are [now] priced much more favorably."