Direct-to-consumer brands are getting creative with their pop-up stores
Online brands are creating temporary retail spaces that not only sell goods — but also hand out food and drink, give away free products and more.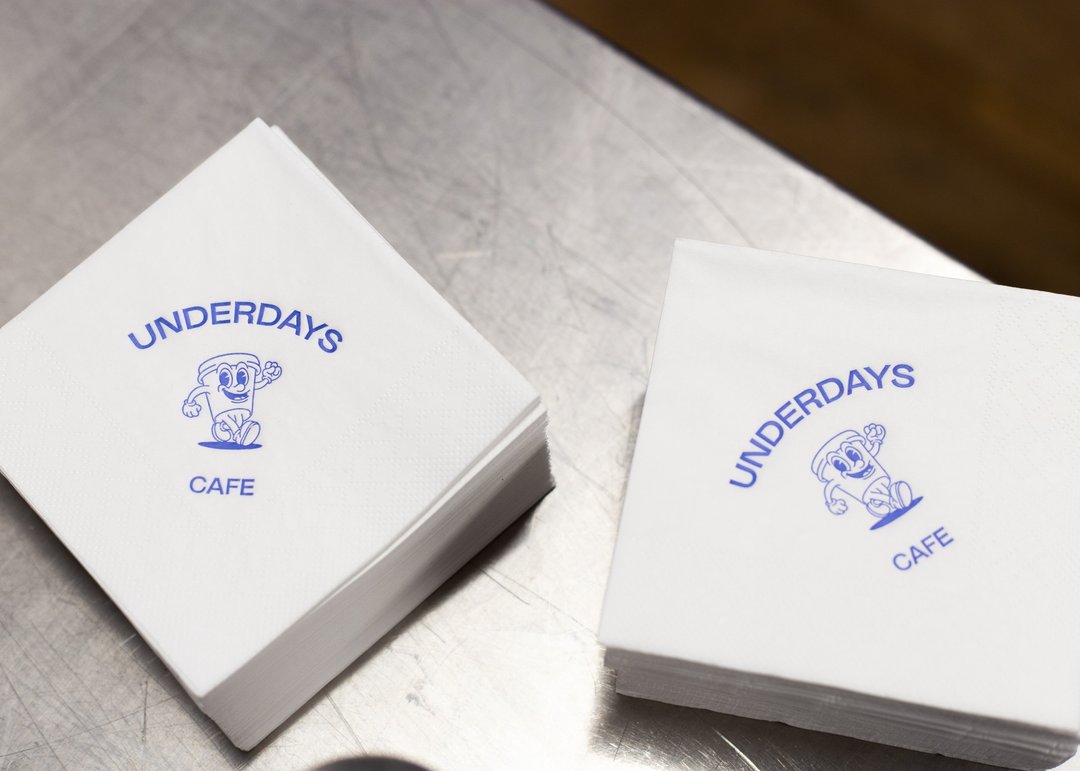 For its debut pop-up shop, intimates brand Underdays had just the thing to lure busy Londoners inside: free coffee.
Unlike your standard pop-up store, where products are simply lined up for shoppers to browse through, Underdays decided that a cafe would be a better way to get people acquainted with the one-year-old brand.
"It was really about bringing people into the space for as long as possible, to explain the concept [of Underdays to] them while they were enjoying the coffee," says Oria Mackenzie, cofounder of Underdays.
During the four days the Underdays Cafe was open in December, the brand made over 3,000 sales and welcomed an average of 200 customers per day. It also provided a huge brand awareness boost: overall, Mackenzie says sales were up 500% MoM compared to the same period in November, while the brand also generated over 1 million impressions on social media during this time.
Pop-up retail locations are a tried and tested tool for online brands, who use them to generate brand awareness and to give customers an opportunity to have a tactile experience with their products before purchasing. According to a Storefront survey of brands that have experimented with pop-up retail locations, 51% reported a rise in market visibility, while 46% said they saw a spike in social-media engagement.
As pop-up stores have become a common feature of busy cities, brands have also stepped up their efforts to get passers-by to step inside. When online florist Bloom & Wild opened three pop-up stores across the UK last summer, it sold plants for as little as £2 ($2.47) — a huge discount compared to the bouquets on its site. US underwear brand Parade's first pop-up store, which opened in 2020 and was located near New York's Dimes Square, gave away free food and drinks. Also at the beginning of December, spice brand Diaspora teamed up with other brands to run a week of activities at a pop-up in New York, hosted by Counter Culture Coffee. Events included a South Asian fashion night and collaborations with pottery brand East Fork, according to Modern Retail, and the brand's founder says 34% of those who visited left with a purchase.
Running a pop-up store is not cheap — retail analytics firm Popertee estimates that running a month-long pop-up store could cost a brand around $33,000, although precise costs will vary depending on location and how much external help a brand needs to get things up and running.
Mackenzie says that the Underdays cafe "did well commercially, but we could have reaped the benefits way more if we were open for, say, two weeks."
"As a small business it takes a ton of resources to make something like that happen," she added. "The idea next time is to really make a profit."
Still, as direct-to-consumer brands tighten spending in response to heightened inflation, any marketing efforts that create both a sales channel and brand awareness are likely to appeal.
"With pop-ups, it's opening up a new revenue stream and a pool of new customers that you wouldn't have reached before," Mackenzie says, adding that unlike selling through wholesale channels, pop-ups allow a brand to fully control the experience that the customer is getting. "They're compelling because, when you're so new, it's quite difficult to give away that brand equity."
"The fact that we did something in a physical space really helped to reiterate our brand story, what the product is about and all the research and development we've put behind the product," says Amelie Salas, Underdays' cofounder. "For some customers, some of the information we shared was completely new [to them]."