Why are food and furniture brands selling merch?
From hot sauce companies shifting sweaters to soap businesses selling stationery, modern brands are slapping their logos on everything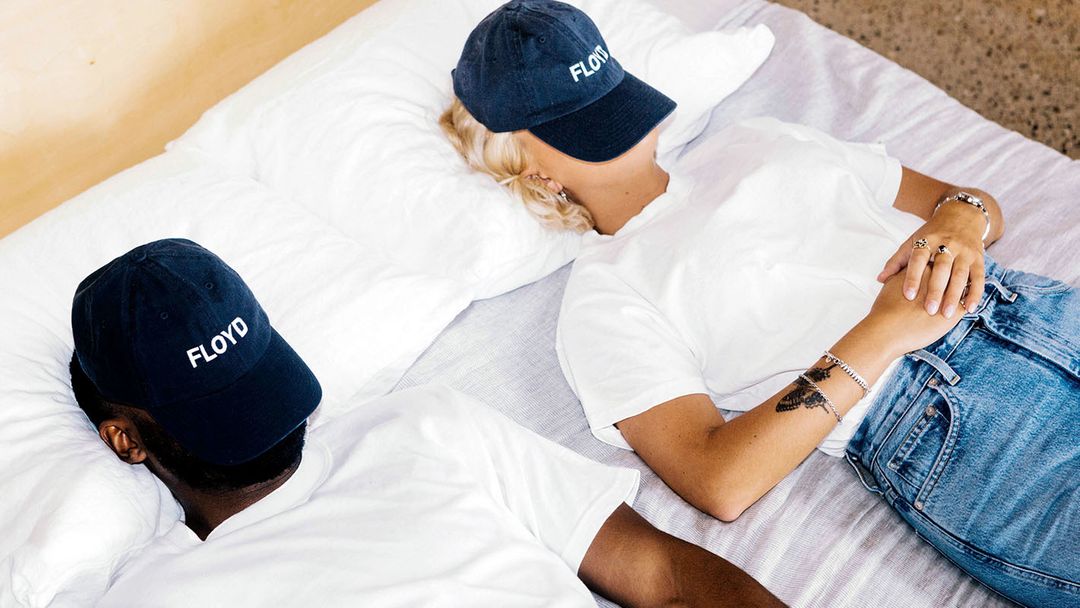 When condiments brand Fly By Jing was working on its rebrand last year, it seemed natural to add a couple of extra products into the mix. But rather than getting into spice blends or some new hot sauces, as you might expect a pantry brand to do, founder Jing Gao had something different in mind: Sweatshirts.
The apparel line launched in November, along with a new look for the company that emphasised its origin story. "So many of the visual elements [of the new branding] were inspired by Chengdu street culture – food, fashion, smells, energy," Jing says. "So streetwear-inspired apparel was a natural way for us to break out of that sauce silo."
Fly By Jing isn't the only business selling branded merchandise to its customers. In May 2020, CBD soda brand Recess launched "Realitywear", a line of sweaters, bucket hats playing cards and more, all styled up according to the brand's aesthetics. Floyd, meanwhile, is selling branded tote bags, Nalgene bottles and clothing alongside its range of furniture. In October, mattress brand Casper went all-out with a merchandise experiment, setting up a "digital pop-up" called the Rest Stop to sell limited-edition loungewear, puzzles and hoodies for dogs.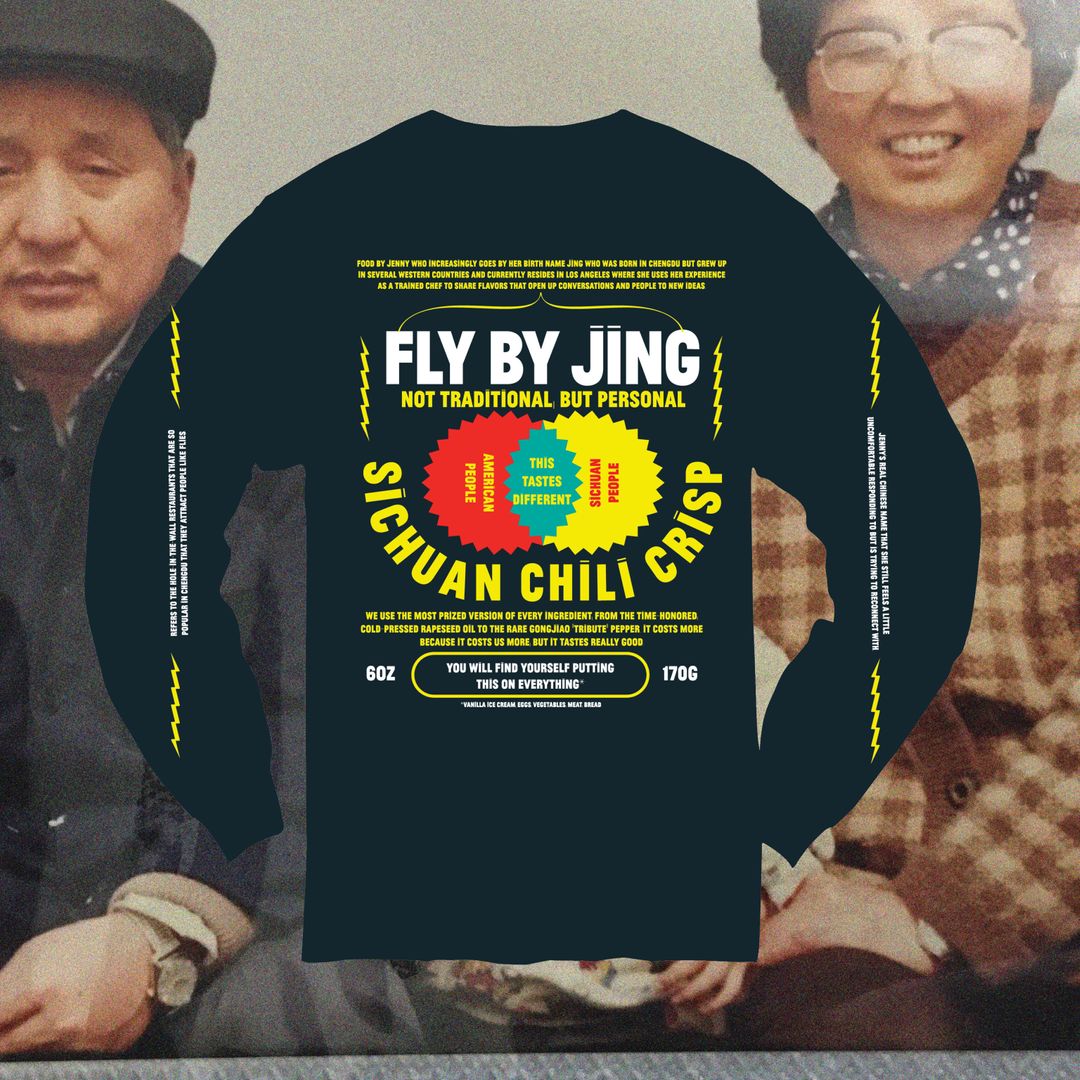 Learning from the merchandise master
Selling merch to generate awareness has some obvious appeals for brands. First, it's cost effective: because consumers have to fork out for it, it can cover its own costs and even be made to a higher standard than the typical swag brands give away. Second: it gives fans a reason to show the brand off on social media.
With the launch of GlossiWEAR in July 2019, Glossier was among the first community-driven brands to seriously tap into these specific advantages. Its range of comfy hoodies (which are not cheap, at £42 each), reusable water bottles and slide sandals, all bearing the brand's san-serif logo, regularly sell out. Customers that do manage to get hold of these exclusive items will often make sure their friends and followers on social media know about it.
Raj Nijjer, chief marketing officer at affiliate marketing platform Refersion, is one of these customers. In September 2019, he gifted a Glossier sweatshirt to a colleague, took some snaps of her wearing it and posted them to Twitter, tagging the brand. "It was purely organic. I wasn't trying to get something out of it, I'm not an ambassador for Glossier, I don't even use the product," he says. "But I am in love with this brand that Emily [Weiss, Glossier's founder] has created, [and] why not take that fanaticism that you've created [around] your brand and turn it into something that drives more revenue?"
Skincare brand WLDKAT's merch, which includes low-cost items like pins, is often purchased to meet a shipping threshold. Founder Amy Zunzunegui says that it's "more of a marketing and brand awareness initiative."
"We include the pins and stickers in all of our press and influencer kits," she adds.
Recess's founder Benjamin Witte agrees that merchandise is an important part of a modern brand's marketing toolkit. "A brand in the past was just a name on a package on a shelf," he says. "Building a brand in an omni-channel world, you have to have a perspective. We get an incredible amount of UGC content, not just with Realitywear but with Recess, and it's because people feel understood by Recess."
Indeed, those unfamiliar with the brand may find the combination of playing cards, candles and dog treats alongside its core soda range incongruous. But in the context of the brand's overall values around helping people find moments of calm, it makes sense. "It's more about the theme than the items themselves," Benjamin adds.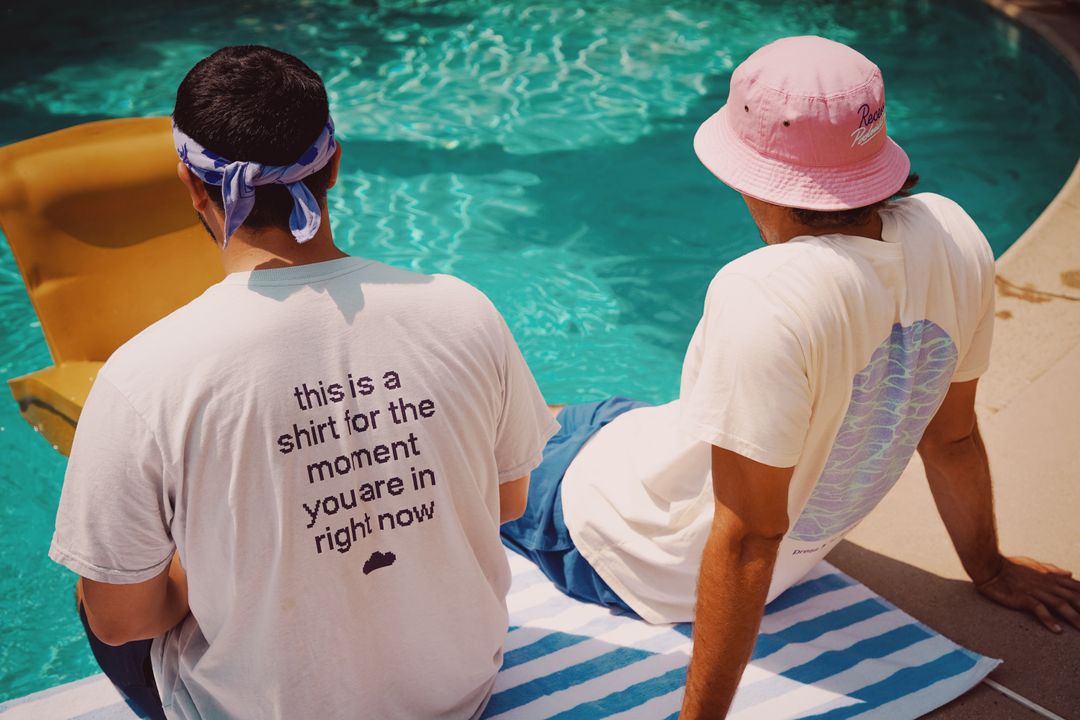 Does merch make money?
Soap brand Dally, which shares a similar ethos around slowing down, sells notebooks and pens alongside its hand washes. "Rather than include a frivolous sticker or card insert, we wanted to offer things that can actually help when you're slowing down," the brand's co-founder, Kevin Egan says. "They are almost always purchased with our hand washes, not on their own. It's a very small portion of our revenue, but for us, [it is] a long-term brand investment rather than a primary growth driver."
As the business grows, however, Dally does plan to introduce more merch products alongside its soaps. Could consumers eventually turn to Dally for merch-first purposes?
It wouldn't be the only brand to have experienced this. Detroit-based furniture company Floyd says that it has found merch to be a useful way to get consumers to interact with (and purchase from) the brand outside of the moments they're spending money on furniture. Co-founder Alex O'Dell says some merch purchasers don't even own any Floyd furniture.
While all of the brands Thingtesting spoke to agree that selling merchandise does not generate significant revenues, Recess says it's considering how much this element of its business could grow.
"Long-term, I think revenue can be important," Benjamin says, adding that merch currently accounts for roughly 5% of the brand's direct-to-consumer sales. It's not much, but it has been successful enough for Benjamin to consider investing more in this side of the business in the future. "I really do think it could be a viable business line with significant revenue at the right time – but that's not yet."
Thingtesting is a database of internet-born brands. We're building the un-sponsored corner of the internet where consumers can come together to talk honestly about new things. Read more about Thingtesting here.
Create a free account so you can make your own lists, whether that's because you love them or because you want to try them.
Feedback? Yes, please.