Each week, we check in with a different member of Thingtesting's community to ask what brands they've spotted, what they're testing, and take a peek into their recent reviews.
This week's feature is Jordan Rondel. Jordan is a professional baker, as well as the founder of The Caker, an online bakery specializing in pre-made cakes and artisanal cake kits. Read on to discover the brands she's spotted and everything else in her current rotation.
Know a tastemaker who loves new things? Submit their name here.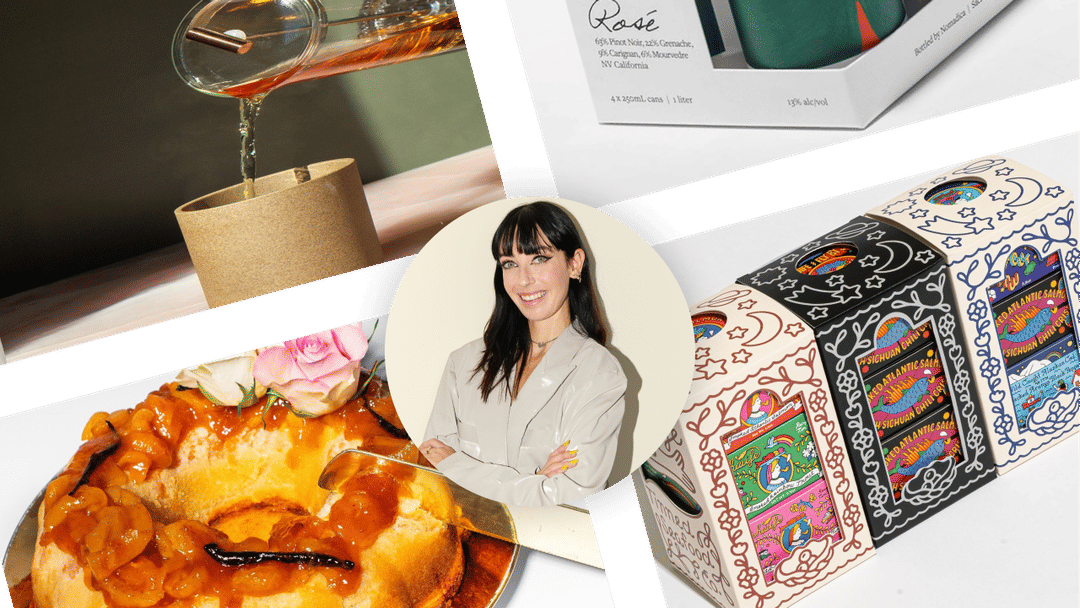 Hi Jordan, please introduce yourself.
Hey, I'm Jordan Rondel. I'm a professional cake baker and I founded my company, The Caker, in 2010 in New Zealand. It started out as a bakery selling unique made-to-order cakes and I've since expanded my brand to include a line of luxury cake kits and recipe books. I now reside in the U.S. and I love cake just as much as the day I first met it!
What are some brands you've recently spotted?
Dona Tea. Beautiful branding and beautiful teas that I start and finish my days with.
Nomadica. Canned wine that tastes as good as the packaging looks.
Fishwife is the most delicious, elevated canned fish on the market.
What's a brand you've recently tested?
How did you land on launching elevated cake mixes?
I had been running a bakery, which typically pumped out, and still does, over 100 cakes a day. But, it got to a point where I realized I could only service the small circumference around me because fresh cakes don't travel well. I wanted to spread the joy of cake by making great cake accessible to more people, so I decided to create a line of luxury cake kits, which are based off the same recipes and use the same ingredients as my fresh cakes do.
Who are your dream dessert party guests?
Anthony Bourdain, Demna, and David Attenborough.
What else is in your current rotation?
I realize this is pretty cliche, but it's something I enjoy, so I'll say it anyway. I start almost every Saturday morning off with a smoothie at Erewhon followed by a leisurely walk around Silverlake Reservoir. I'm not very good at switching off from work so I need to do this habitually to reward myself for working super hard all week and to welcome in the weekend.
Who are some spotters in your community that you look to for new things?
Gabriette is my idol.
Spotted on my dresser...