Selling coats and jackets online isn't easy. How are new outerwear brands making it work?
Brands that sell online have to work hard to convince shoppers that their coats and jackets are worth the money.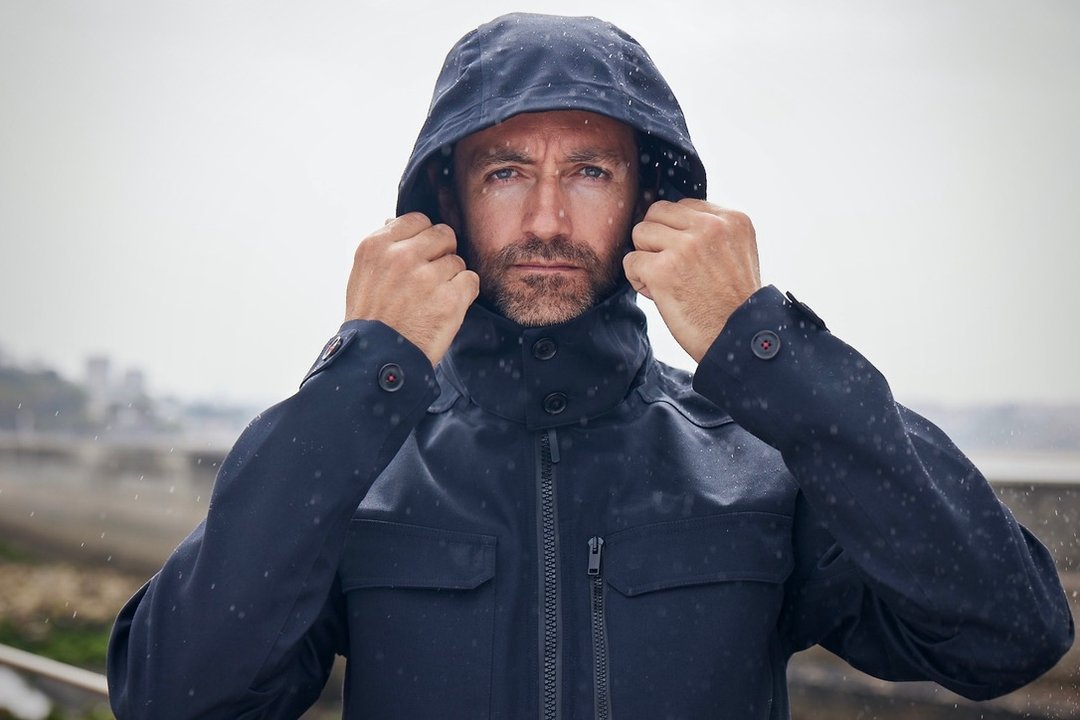 As we transition into the colder months, coats and jackets will be on shoppers' minds.
But these products, which account for more than half of sales in the $95 billion global outerwear market, aren't the easiest for new brands to break through on.
A winter coat is an investment piece, serving as a single, signature outdoor outfit for the colder months. It's not a purchasing decision consumers make lightly — giving heritage brands that have decades of experience delivering a certain look, feel and fit an advantage.
Temperamental weather has also made it tricky for brands to predict exactly when shoppers are going to be most interested in buying outerwear — and when it's best to invest their marketing budgets. According to retail analytics firm Edited, price reductions have been made on 53% of outerwear products that have arrived since June, as a result of warmer-than-usual weather in the U.S.
This event hasn't stopped young brands from trying to make it work. In 2020, Halfdays launched with a collection of stylish yet functional ski wear and outdoor apparel, and New York brand Harper Coats introduced its machine-washable, synthetic puffas. This year saw the launch of Early Majority, an outdoor apparel company with a performance-meets-style approach to its designs. Shoreditch Ski Club is another eco-friendly outerwear brand based in London, launched in 2018 by AllSaints' former chief creative director Wil Beedle.
Coats with a conscience
Brands that sell coats and jackets online need to work hard to convince shoppers that what they're buying is worth the money.
Without a legacy behind them, they are instead communicating the one they hope their customers can help them build. Some brands are focusing on social goals — Early Majority wants to help women take up outdoor pursuits, men's jacket maker Frahm has honed in on mental health, donating £10 ($11.68) from every sale to suicide prevention charity CALM.
Others are looking at the materials they are working with to see where improvements can be made. Ecoalf, a Spanish outerwear brand founded in 2009, uses materials such as Sorona (made from byproducts of the corn production process) and recycled polyester to make its jackets. Halfdays also uses recycled materials in both its products and packaging.
"We're not a luxury brand, but we're a brand that happens to be expensive because we make really good stuff," Nick Hussey, the founder of Frahm puts it. "But you can't get across how good the jacket is until you've got it in someone's hands. And that's the disadvantage of e-commerce."
Still, Hussey estimates that Frahm has sold more than 15,000 jackets in the four years that it's been in business.
Can coat shoppers become repeat customers?
Hussey credits the brand's pre-order model as one of the secrets to its success, whereby customers can order their jackets in advance of the production run in exchange for a 20% discount. If they don't get their order in early, there's a risk they might miss out altogether.
This practice does several things: customers paying for products upfront improves the brand's cash flow while also eliminating a scenario where jackets are made but no one is interested in buying them. It also generates just enough FOMO to keep people coming back for more, Hussey says.
Paynter is another jacket company that asks its customers to pre-order, making a batch of each specific style just once before moving on to the next design. Its pre-orders typically sell out in minutes.
"Most of our customers buy nine to 12 months in advance," he explains, adding that once customers finally receive the item and can fully appreciate the quality of it, it's not unusual for them to place an order for another style. He says that 63% of Frahm's customers are repeat purchasers, buying an average of three coats over their lifetime.