Anti-aging brands like SpoiledChild are bringing a new approach to the $67 billion market
As new consumers age into the category, skin and haircare brands are updating their playbooks.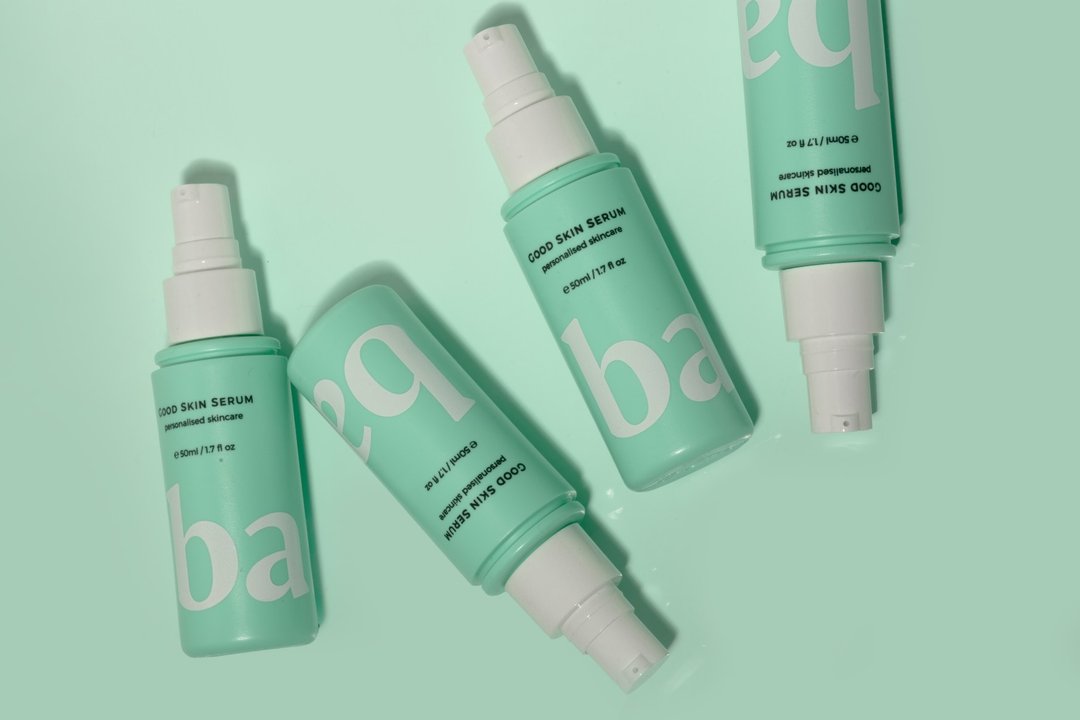 "GETTING OLD IS GETTING OLD," screams an advert from SpoiledChild, a skincare brand launched in February by Oddity, the parent company of cult makeup brand Il Makiage.
The ads, as bombastic as they are, don't give much else away about what it is that SpoiledChild is selling. On its website, the brand explains that it is in the business of "intelligent skin and hair products," designed using a "proprietary machine learning algorithm" that combines "millions of data points with your personal profile" (determined via a 19-part questionnaire). This information is used to recommend which of its products could help you stave off the signs of aging.
"There have been some [major] cultural shifts over the last few years that are not being addressed by any legacy brands, namely that younger consumers are interested in [anti-aging]," the brand's creative director Andrea Gustafson told Glossy in an interview when it launched. "A wide range of people wants to have this aging conversation differently."
Anti-aging's upgrade
Anti-aging is a $67 billion market within the beauty industry, but for a while now consumers have been getting tired of being sold these products by way of glossy spreads featuring exorbitantly wealthy celebrities of a certain age. In 2016, sales of anti-aging products fell by 1% — and since then, brands have been rethinking how they talk about these products.
In 2017, beauty magazine Allure said it was banning writers from using the term "anti-aging," while words like "regeneration," "renewal" and "radiance" have become more popular terms for brands to use in recent years. But not all of these earlier attempts to speak to customers about aging in a respectful rather than scaremongering way have been successful. In 2018, Neutrogena launched a campaign with the tag line, "We're not anti-aging." The problem was the words that followed: "We're anti-wrinkles."
Still, as the wider beauty industry continues to adapt more broadly to consumer attitudes around representation, skin positivity and, simply, more realistic beauty standards, brands selling anti-aging products have forged on.
In 2020, skincare brand Tula launched an "ageless" category which it markets using unretouched photography, in a bid to appeal to millennials that are aging up into the category (75% of Tula's customers are aged under 35). Ourself, which launched in February, sells lip conditioners, moisturizers and face peels that it says can mimic the effects of clinical treatments using lasers and needles. Ayond says that its products "renew the complexion", while one of Haoma's tag lines is "the new age for anti-aging."
Others are focusing on hair concerns, with brands like Mantl and Heyhair launching shampoos, moisturizers and supplements focused on graying and thinning hair. Arey, which launched with gray-reducing hair serums and supplements in March 2021, has recently added hair-strengthening shampoo and conditioner to its range.
"Wrinkle cream is now being used by 20 year olds — we see that hair is the next version of that," says the brand's cofounder, Allison Conrad.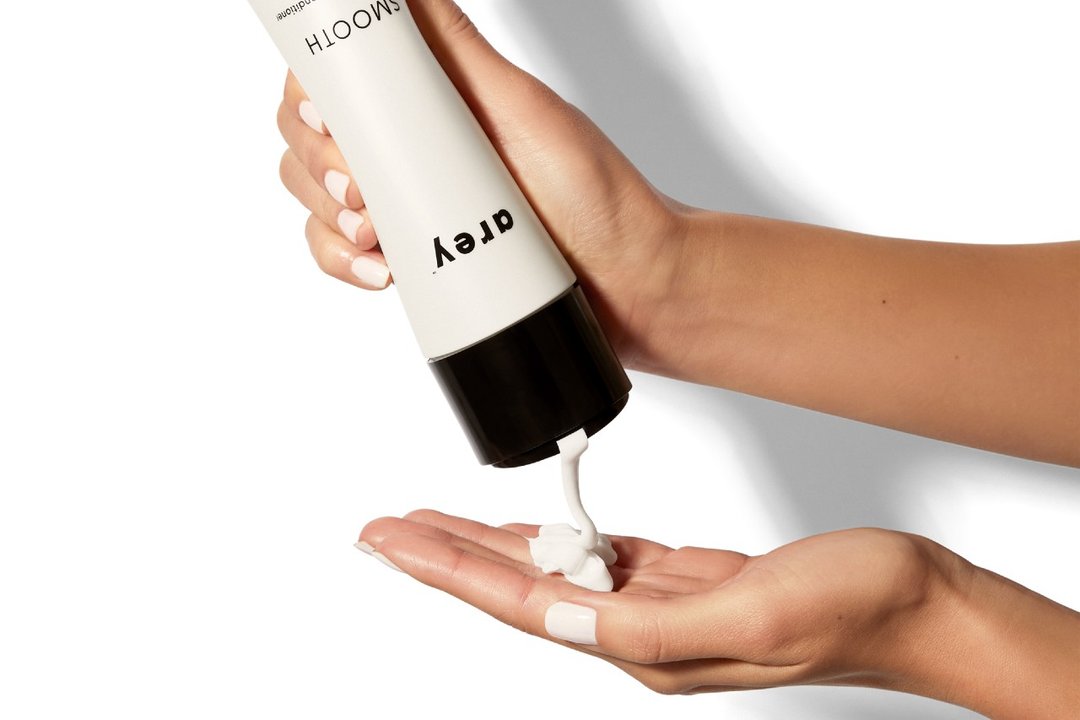 The new anti-aging consumer
What people actually want when it comes to products that target aging concerns hasn't really changed. But they do want brands to talk to them about it in a way that doesn't make them feel like something is going wrong with them, or as though it is much different to any other kind of skin concern.
A recent survey commissioned by U.K. creative agency Cult found that just 13% of people thought the term "anti-aging" was a positive way to describe a product, while 74% said the beauty industry "still doesn't offer positive or empowering representations of their age."
At Arey, cofounder Jay Small says the brand purposely does not use the term anti-aging, instead explaining that "as we change that narrative, there's two key ways we speak about it. It's aging gracefully — at your pace — and then there's also youthful hair."
The products are intended to be used by people who have 0-25% grey hairs, and who are looking for a way to prolong their natural color without resorting to chemical dyes. As such, Conrad says it's common for Arey to attract customers in their late 20s and early 30s, as well as those who are older.
The addition of shampoo also means Arey can serve customers who are embracing their greys: rather than tackling depigmentation, these products are about restoring the texture and softness of the hair. "I actually hope that grey hair will be a bit more accepted, especially for women in the future," says Conrad. "Our whole point of being is that we're a healthier, better-for-you alternative to hair dye. It's another option for people."
Forever brands
It's feasible, then, that a customer could start using Arey's products in their 20s and stick with them throughout the rest of their life, rather than graduating to another brand that focuses on a different aspect of aging.
Consumers are also starting to think about the preventative measures they can take to delay things like fine lines from appearing. In 2012, a survey by NPD Group found that less than 20% of 18 to 24-year-olds were concerned about anti-aging in their skincare; by 2018, that number had jumped to 50%, according to a separate study by The Benchmarking Group.
For brands, there is an obvious benefit that comes with not only capturing customers who are thinking about this at a younger age, but also ensuring they can stick around as they get older: namely, you can keep selling products to them for much longer.
Yasmin Greenaway, the founder of personalized skincare brand Base+, says that her goal is for the brand "to be in a permanent position in people's beauty cabinets." "People want products that address more of their concerns, rather than buying a million different things," she says.
Base+ recommends products to customers based on personal information they provide, such as age, skin tone and photos of their own skin. Customers can also edit the ingredients at the end of the process, adding in ones which tackle the signs of aging if they want.
Greenaway says 20% of Base+'s customers, who are typically aged between 25 and 35, specify that the signs of aging are something they want their skincare to help them with, and that it's not uncommon for customers at the younger end of the scale to say this is among their concerns.
This doesn't surprise Greenaway: after being marketed to their whole lives about flawless skin and hiding imperfections, it's natural that someone might scrutinize their skin in this way.
"It's not just about outside appearance. It's also entangled with how people feel," she says.