MANTL
MANTL empowers the bald and balding to embrace natural hair loss through premium skincare products, community connections, and more.
www.mantl.co
Average rating from 8 users
100%Recommend to a friend
I tried their papers for absorbing facial oil. Good stuff. The price point is a little high, but they work well and are worth the money. I would like to try more of Mantl's offering. Perhaps a sample set is available.
---
I love the quality of the product as well as the mission. It's great seeing a company empowering people to be happy with themselves and and own who they really are. I use their face wash, moisturizer and sunscreen daily. They've made it so easy for me to get into a routine with products that make me feel just a little bit better every day.
Feedback
Make more products!!!!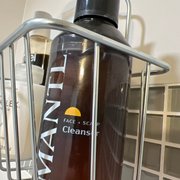 ---
---
Initially got Mantl for my husband but we both ended up using them because of how amazing they were for my sensitive skin. Works great as primers under makeup too!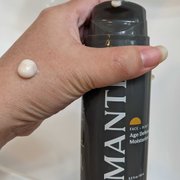 ---
What is Thingtesting?
Thingtesting is an unbiased place to research and review internet-born brands — because honest reviews help us all shop better. Learn more.
---
Love that these products are made to empower people and works for everyone! I have oily skin and the texture of the products works great for my skin! Simple routine that preps my skin for the day and night!
---
MANTL skincare is amazing. Simple and straightforward routines to follow which keeps my skin in tip-top shape. Impressive presentation with brand + packaging! Highly recommended!
---
I tried MANTL though a free trial and fell in love. Ordered my first full set last week. I have all my hair but have been embracing the bald look voluntarily. I like that MANTL markets itself towards bald men. Perhaps the product that won me over the most was the sun screen. As I approach 35, protection from the sun becomes more important, as sun is primary cause of premature aging and more serious skin ailments. As a man with a medium brown complexion, buying sun screens has always been difficult, because I end up looking chalky. MANTLs sunscreen has solved that problem, as it's clear and light. All the products smell amazing and are easy to apply.
Feedback
I would like to see an exfoliating product added to the mix. Like a scrub of some sort. Also the first order should come with a case for the skin wipes. Mantl sells it for like $5 but if someone is buying the $109 subscription.. maybe toss it in vs providing the wipes but nothing to dispense them from.
---
I've never discovered a mens' cosmetic brand that had such a real purpose, and as a bald man that purpose definitely resonated Historically I've just used my wife's cosmetics, but after finding MANTL I feel like I have something that is just for me. I've never been happier and more confident to be bald. Doesn't hurt that the products are incredibly high quality and make my skin feel great!
---
Finally a brand with products that speak to me. As a bald guy I have been looking for products like these for years but nothing I tried ever really felt like it was made for bald guys - until now! What a great set of skin products that really make you feel good
Feedback
I'd like to see more products in the range
---