Zora
Zora makes 3 ingredient chocolate bars sourced and produced in West Africa.
zorachocolate.com
Average rating from 30 users
100%Recommend to a friend
What inspires me is Zora's impact of One Bar One School Day. Every time you buy a chocolate bar, a portion of the purchase funds one school day for a girl in Ghana. As for the chocolate, the rich taste and aroma is so attractive. My favorite is the classic dark chocolate!
Feedback
I would love to see more different shapes and sizes of the chocolate. Such as bite-size or maybe it could have a creamy center inside.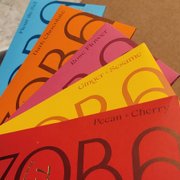 ---
Chocolate is the one easy thing I'd grab for a light dessert or pastime with friends over coffee or tea. Before Zora though, I overlooked the satisfaction and little pleasures. I finally understood people's conversations about chocolate as an aphrodisiac once I finished my first Zora bar in two sittings. Now my body remembers the Rose Flower flavor even when I'm not eating it. The high quality dark chocolate component in all of their bars smoothly and harmonically melt in your mouth. It's been less than a year since the brand launched but Zora has yet to run out of my pantry as I like to keep them stocked. Not to mention, I have started a collection of all the beautiful packaging pouches from all the flavors to reuse them for gifting. What originally drew me to the brand though, was their impact mission of 1 bar for 1 school day for young girls in Ghana. Through the bean-to-bar model, they source directly from farmers. Zora is playing its part in tackling current problems within the imbalanced cocoa supply chain that is root to many socioeconomic issues. Brava Zora and I hope we all participate by supporting more brands that are investing in solutions.
Feedback
Zora, please start monthly subscriptions :)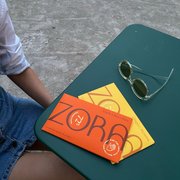 ---
---
I am always looking for products that fit with my values and my wellness habits, that I can comfortably purchase for myself or for my loved ones. Zora fits the criteria of visual aesthetic, clean ingredients, dairy & gluten free, and direct impact. Zora is one of the companies who are improving toxic supply chains. The team is speaking out on what matters while creating a platform for West African cocoa farmers. I am loving my chocolate even more because it represents change, equality and inclusivity.
Feedback
Their website is visually so fire! However, it needs improvement regarding user experience.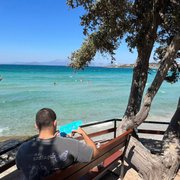 ---
What is Thingtesting?
Thingtesting is an unbiased place to research and review internet-born brands — because honest reviews help us all shop better. Learn more.
---
Such amazing dark chocolate. The quality is beyond- the chocolate has a smooth velvety texture and the different flavours are all so interesting! Each flavour is just an explosion of taste. My favorite is the rose- the contrast between the bitterness of the cacao and the smoothness of the rose works beautifully! I also really love the packaging because you can re-use the inner pouch.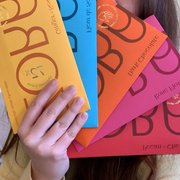 ---
The aesthetic beautiful, the aroma is comforting, and the taste is luxurious.
Feedback
Provide e-gift cards to give to friends
---
The packaging was perfect for gifting, and we all loved the fleur de sel and dark chocolate. Cherry on top is the socially conscious messaging and dedication of the brand to education. Guilt free chocolate pleasure !
---
For anyone who doesn't like dark chocolate, Zora will truly change your mind. It's the most delectable way to satisfy your sweet tooth! ps: the sesame ginger flavor is a must-try.
---
Zora chocolate is the best I have tasted. The balance is absolutely perfect, and the inventiveness is enchanting. With one bite of the rose flavored chocolate I was transported to my childhood and couldn't believe what a perfect combination that was. The fleur de sel too is delicious, they all are in truth. Highly recommend to absolutely everyone!!!
Feedback
Nothing, it's great! 🥰🥰
---
High quality chocolate. Finished mine in one sitting 🥰 The story behind is heartfelt and should be inspiring to other companies.
Feedback
Gift bundles so I can share with all my people
---
This is the best chocolate I've ever tasted !
---