Average rating from 56 users
90%Recommend to a friend
Loved these. My toddler couldn't get enough, and I was so glad to add another healthy snack option to our rotation. I'd never tried dried mulberries and I'm an instant believer. My favorite is the mix; everything goes great together! Not too salty and not too sweet: just right.
---
I had never heard of this company before they came up as a "thingdrop," but I really like the mission of providing employment for women in Afghanistan. I received a 10-item variety pack. The box was nicely decorated and everything was packaged very well. I shared the items with friends who gave rave reviews for the trail mix and pistachios and a review of "good but nothing special" for the unsalted almonds. I tried the sun-dried figs, which were a little too sun-dried as they were flavorless and overly chewy. In all, I think some items were better than others but I would give the company another chance.
---
---
love this brand so much!! I recently got the sampler pack and can't wait to buy more. It all tastes so fresh and unique and recommend this brand enough to people! also love their mission and empowering the women in the community with their brand.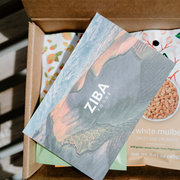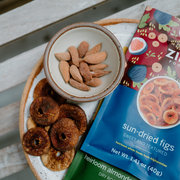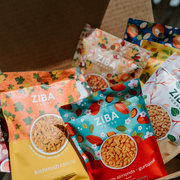 ---
What is Thingtesting?
Thingtesting is an unbiased place to research and review internet-born brands — because honest reviews help us all shop better. Learn more.
---
The packaging I received was super cool! The assortment of snackable superfoods they sent me was absolutely delicious!! I'm definitely going to order more of these again!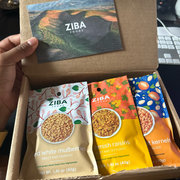 ---
Grabbed these from a Thingdrop and was very interested to experience the difference from these snacks and something I might pick up at Trader Joe's. I laid these out as part of a quick charcuterie board and the response was mixed but mostly positive. I agree with a previous reviewer that the dried figs were a miss but most of the other items were tasty and fresh. The natural almonds were a little underwhelming but otherwise, I think I might grab some more of these packs as a healthy and yummy option. I hope we can find them in stores so it's a bit more accessible.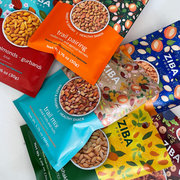 ---
Really high quality nuts and dried fruits. Very simple and healthy snacks. I enjoyed trying the variety pack.
---
I dug right in as soon as I picked these up from the mailbox and tried some new-to-me snacks. I tried the Kishmish Raisins, the Sweet Apricot Kernels, and the Dried Mulberries. All of them were tasty and noticeably fresh. These are going to be awesome healthy snacks to keep in my bag during summer canoe trips, long car rides, beach days, and even just for the mid-day munchies at work. Plus, they look awesome, and as they say "You eat with your eyes first".
---
I picked a sampler pack up on a Thingdrop, and it arrived right before I was headed to Oslo for a week-long work trips. These were a godsend!!!! Easy to pack among different bags, healthy, yummy, and the variety meant I wasn't just eating a sad Cliff bar when I needed. Though not every snack was to my liking, it was always the perfect thing to have while traveling. HIGHLY recommend for your next road trip, international flight(s) or any kind of long travel day. I also noticed that my hometown hero deli, Zingerman's, stocks Ziba as well!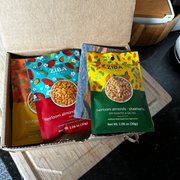 ---
So glad to have found these through ThingTesting! We love them. The packaging, the taste, the story, all just *chef's kiss*. Even my husband was like "can you buy more of these" and that's a big deal.
---
Absolutely delicious... I'm torn as to whether the packets are too little or too big! I certainly wish they were larger and the contents were available in bulk. But, of course, that would mean I would eat A LOT more and that's probably not a great idea. In any case, the quality is clearly quite high-end and I'm a huge fan. My only warning is that it will only take a taste to have you hooked.
---