Average rating from 25 users
Where do I start - appalling customer service, emails unanswered for over a week, no delivery for 10 days, when I asked for a full refund my email was ignored and an order was dispatched an hour later. I had to email the Director of the company who didn't comment on the refund, yet offered me 50% off of my next purchase. Still waiting for a refund now. Avoid this company!!
---
Great tasting meal shake, as I unpacked it I could already tell the difference between this and my Mammut Mass Gainer -- there were no strong scents it all smelt very natural. The taste is just like the smell, very clean, no chemical aftertaste, this is by far the best Vanilla shake I have ever had!
---
---
Whole Supp is the best!!! I have used many protein and meal replacement supplements since the early 2000's and Whole Supp ticks every box. I started using Whole Supp around 2 months ago. It's such a great product to keep calories up and get nutrition in on the go. It mixes well with water, milk, all the non-dairy alternatives and it is delicious!!! Personal favorite is the chocolate Whole Supp and coconut milk :P Without a doubt the best-tasting meal replacement I've had to date, with no gritty texture and not too sweet. I love the protein level and the fact you're getting your required minerals and vitamins in too is great. Highly recommend this product!
Feedback
Banana flavor or coffee flavor?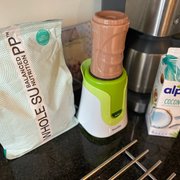 ---
What is Thingtesting?
Thingtesting is an unbiased place to research and review internet-born brands — because honest reviews help us all shop better. Learn more.
---
Loved the product, personal preference was the vanilla. Use it most mornings but have also used it at lunch when limited on time, which is often as a new parent. Great to see a sustainable product that doesn't break the bank and looks and tastes good.
Feedback
More products from the brand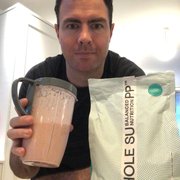 ---
The taste is excellent (I bought chocolate and vanilla). Its like Huel but the flavour is soooooo much better.
Feedback
The packaging is great, the product is excellent. The scoop is too wide for most bottles.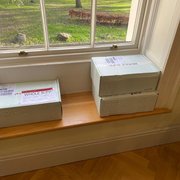 ---
Hadn't bothered with supplements for years but I love this product! Super easy way of ensuring your body gets the nutrients it needs, especially when on the go. Found the website very easy to use and the ordering process was seemless. Really like what the company stands for too. Highly recommend!!
Feedback
Great product and service already, just need to spread the word!!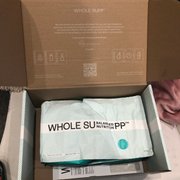 ---
I loved the taste! It's an enjoyable meal that takes 60 seconds to prepare and is a welcome addition to my diet!I got both the chocolate and vanilla flavours and vanilla is the clear winner for me.
Feedback
I'd be interested in trying some more flavours and recipe ideas!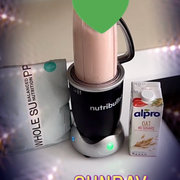 ---
My first time trying a meal replacement powder. I tried this as part of stepping up for the New Year, so replacing my toast and cereal breakfast in the morning with a Whole Supp shake. And it's been really great much healthier (w a bunch of super foods) and so much quicker. The vanilla flavor is great has slight cherry taste which is subtle but works great. I add ice to tye blender and water.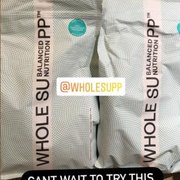 ---
The customer journey from website to product in hand was a great experience. Branding is on point, non polarising, and attractive. Every nutritional claim is backed by Science with a true focus on educating us as the consumer. Sustainability and transparency are the core pillars of this buisness, this shines through their packaging and product. Not to mention the amazing taste & texture. A nutritious meal made in seconds, but able to keep you full for hours..! Congrats Whole Supp team 👏
Feedback
More flavours soon please!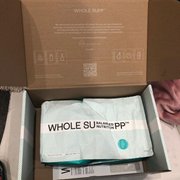 ---
Really interested in improving my diet with ease-this ticked all the boxes and more. I have tried a few brands in the past that were synthetic tasting with a poor nutritional breakdown, Whole Supp has an impressive formulation with the added bonus of tasting really good (both flavours). The package came in a timely manner and I enjoyed the unpacking experience. A lot of thought has gone into their messaging.
Feedback
I wouldn't change their current product in any way. I do however like mixing mine with coffee so perhaps a new flavour idea.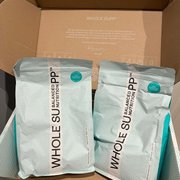 ---