Average rating from 12 users
91%Recommend to a friend
Too Faced Cosmetics Reviews
All

12
Better than sex mascara

3
Lip plumper

1
Received a free product from Too Faced Cosmetics
literally the best mascara, I can not say anything bad about it! always a reliable and fun brand, but the mascara is a must and a go-to!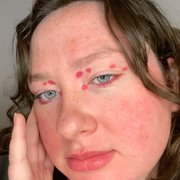 ---
I've only tried the better than sex mascara from this brand and I recommend it a 100% HE'S INCREDIBLE !!! It makes your lashes so much longer and thicker !!! In love But it is maybe a bit expensive…
---
---
I was very little when I bought my first product, the iconic chocolate palette, and I fell in love. Now I have many things, such as the setting powder, the blush, the "better then sex " mascara, the mini lips plumper and all of them are really worth the price.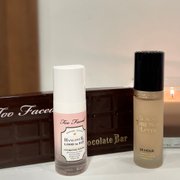 ---
What is Thingtesting?
Thingtesting is an unbiased place to research and review internet-born brands — because honest reviews help us all shop better. Learn more.
---
Too Faced makes some really nice eyeshadow palettes but they are on the pricey side. Overall, it's a good brand and you can pick it up from Ulta.
---
I love the lip injection gloss & the better than sex waterproof mascara best. The gloss needs to be constantly put on throughout the night for the effects to stay. The mascara is totally budge-proof, but it does come on quite clumpy. I prefer to purchase travel sizes of both of these, so they don't go bad too quickly.
---
You find a eyeshadow palette, Too Faced is for you. I love and buy it again and again with their eyeshadow.
---
Bought the lip injection. Doesn't really plump your lips but feels fun and moisturises.
---
I am in love with the lip plumpers and eyeshadow pallets. I have three lip plumpers at all times… one in my purse, one in my beach bag and one in my makeup drawer. This brand makes good quality items. Pricey but worth it.
---
I like their eye base and shadows. But overall the brand is a bit expensive for what it is.
---
Friends with Too Faced Cosmetics
One of my favorite makeup brands! Their eyeshadow pigments are out of this world! Beautiful colors, shade ranges and they last all day! They have many amazing products! setting spray, concealer, foundations. I love this brand! Their highlighters and blushes are amazing too.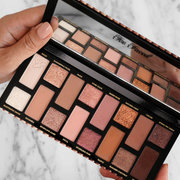 ---