Average rating from 6 users
100%Recommend to a friend
Tip Top Cocktails Reviews
All

6
negroni

2
daiquiri

1
bee's knees

1
manhattan

1
margarita

1
I love these tip top cocktails. Especially the manhattan and negroni. The margarita isn't balanced but it's definitely boozy and gets the job done I will say that haha! But really, it's nice to have a canned cocktail that's just a lil single serving.
negroni
manhattan
margarita
---
I'm not sure how I feel about the espresso martini … I had or on my delta flight and it was extremely strong. I did like the flavor …great if you want to get drunk quickly lol. ' My flight attendant mixed it with some Irish cream to make it more tolerable
---
---
I've tried a ton of canned cocktails but none compare to what Tip Top is putting out. The tiny can is adorable and the strength & taste of whats inside satisfies every time. My favorites are the daiquiri, bee's knees and negroni. Its also fun that they're small enough to fit in a jacket pocket or purse so you can just pull out a cocktail anytime.
daiquiri
negroni
bee's knees
---
What is Thingtesting?
Thingtesting is an unbiased place to research and review internet-born brands — because honest reviews help us all shop better. Learn more.
---
These canned cocktails get the job done, coming in at what I would expect a mid-level bar to provide -- not the best you've had, but totally passable, which for the convenience makes it a buy for me. The negroni is a bit too sweet, but the margarita and old fashioned are good options.
Feedback
All three cocktails I tried, the negroni, margarita and old fashioned, have a trace of something artificial tasting about them. But for a canned cocktail, not in a way that deterred enjoyment much.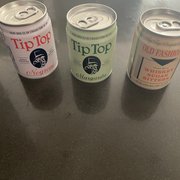 ---
My husband is obsessed with canned cocktails. We've tried Tip Top and Post Meridiem and I definitely prefer Post Meridiem. Tip Top is fine but find the PM has better taste overall.
---
Easily the best and most authentic canned cocktail I've found.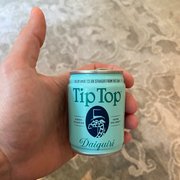 ---