Teva
TEVA creates a variety of sandals designed for both fashion and comfort.
www.teva.com
Average rating from 16 users
93%Recommend to a friend
So glad they have started to make some better designs. They are super comfortable and you can use them in water, on hikes, and just day to day.
---
My Teva strappy flip flops are the most comfortable sandals I've ever worn. I've worn Teva water shoes before too, but the foam soled shoes and my favorite. Also, they last forever!
---
---
First time buying Teva sandals was at a festival in 2017. LOOVED them and wore them down. I've since replaced 1 of the 2 pairs I purchased, and they continue to be great quality, comfortable, cute sandals!
---
What is Thingtesting?
Thingtesting is an unbiased place to research and review internet-born brands — because honest reviews help us all shop better. Learn more.
---
I LOVE my Tevas!! I have bought many pairs of Tevas over the years and I love them every time. They are really comfortable and last for a long time. I have only ever bought the originals but have recently bought a pair of the XLTs for my boyfriend. They have a little more grip on the bottom making them better for hiking and water activities but they are still very light and comfortable.
---
They are my favorite everyday wear. I have flat feet so they are amazingly comfortable and the perfect fit! I have wore them at the beach, hikes, park and to go shopping
---
I have owned TEVAS since the 1990's. I grew up at the beach and they were amazing everyday wear in that environment. Very comfortable, quick to dry, safe to wear in the water and took quite a beating. They aren't always the best looking choice. And if you do wear them daily and don't either enter the ocean or wash them off now and then, they can begin to obtain a smell of dirty foot that you can't get away from. So just.. rinse them now and then. Also if you are a beach bum like me, you will end up with some fun tan lines. These are not actually complaints from me. I don't have an issue with this. But I know people that might mistake a utilitarian sandal that you can wear hiking or walking on the beach and cry when it doesn't fit their idea of a sparkly fashion shoe. I love them and will have no issues purchasing them again.
---
No confirmation email after I completed my purchase on the 10th of July! No information about the delivery! And there is no way to contact TEVA I have paid the extra fees to receive my order the next day and here are 3 days later and no updates! Until I receive an answer I will write bad reviews about TEVA! Can someone answer me!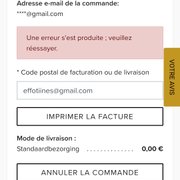 ---
I love my colorful Teva sandals. They're look great and they're comfortable. Also they're perfectly suited to everything from walking around town in the evening to chilling at the beach, or even taking into the sea on a rocky beach. Finally, they're lightweight, dry quickly and don't take up much space at all in my backpack.
---
Attractive shoe with ability to conform to your foot
Feedback
The foot pad was a little rough.
---
Super comfortable shoes and sandals. But sometimes they're not the most stylish
---