Seasons has permanently closed down.
Seasons
5 • 3 Reviews
Seasons offers a members-only rental service for designer menswear providing subscribers access to 30 curated designer brands.
http://www.wearseasons.com
What is Thingtesting?
Thingtesting is an unbiased place to research and review internet-born brands — because honest reviews help us all shop better. Learn more.
Average rating from 3 users
Seasons Reviews
Experience
I was an early Seasons member, so I've watched and experienced their growth and expansion during my membership. Their catalogue is enormous, and continues to expand with great, stylish brands, both well-known and emerging. The app is super well designed, the customer service is fantastic, and the overall experience is really fine-tuned.
Lovely customer support
High quality
Innovative product
Cool look & feel
Worth the money 💸
Special occasion 💃
Fun unboxing 📦
Everyday wear
Amazing website
Love the brand's mission 💕
Luxury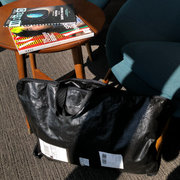 Experience
RIP Seasons. I loved being able to rent and try out designer clothing. Their selection was top notch as was their customer support. It's a shame that they had to shut down.
Lovely customer support
High quality
Innovative product
Cool look & feel
Luxury
Experience
Think Rent The Runway -- but for guys. I've always wanted to try designer menswear items, but could never justify the $ to cop. how it works: scrolled through 1,000 of styles and added whatever I wanted to my bag. A few days later, my items arrived and when I maxed out fit pics, I simply put the items back in the provided return bag. Keep items for 14-days or 2 months, they'll do the math, and put it on your tab. Love a piece you want to keep? Get a members-only discount on that too.
Lovely customer support
High quality
Worth the money 💸
Fit just right
Sustainable products
Love the brand's mission 💕