Retrospec
4.75 • 4 Reviews
Retrospec offers expertly designed, durably crafted, accessibly priced gear to help spark new traditions outdoors or celebrate timeless ones.
retrospec.com
Average rating from 4 users
100%Recommend to a friend
Retrospec Reviews
All

4
cricket baby bike in Olive

1
I just found this brand recently when searching for toddler bikes. I ended up getting one and I love it (so does my toddler). We got it for her first bday and a year later she still zooms around on it. Excellent price and excellent quality.
cricket baby bike in Olive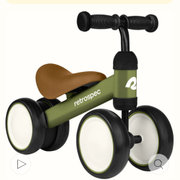 ---
I wanted a bike badly during the pandemic but everything was sold out. Got an Instagram ad for Retrospec and thought it was a joke because $259.99 for a 7-speed city bike seemed ridiculously cheap (they've raised their prices slightly since). It's not that clear on their site but I assume they can have these low prices because of their "IKEA for bikes" model - aka, you have to assemble the bike yourself. After a slightly complicated assembly process, the bike has been great and looks really good.
Feedback
The assembly instructions are not great. My fiancé and I spent 3 hours putting the bike together and somehow came out of it with one wheel assembled backward. Clearer assembly instructions, maybe even video content would be highly appreciated, not only for safety reasons. For quite a long time I felt a bit unsafe riding the bike because I was worried we had put on the breaks or done something wrong.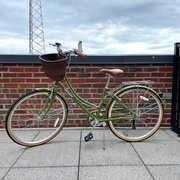 ---
---
I have an inflatable paddle board from retrospec and I love it! Its convenient, easy to use, pretty light, and very good! Inflatable boards are mostly in similar price ranges, and I find this one really high quality and beautiful. TBH for me worth it because of the pretty color! Im thinking about getting a bike of theirs because I enjoy the paddle board so much. They also had great response time when I messaged over their website asking questions about the best board for my needs.
Feedback
Getting the board to 16 PSI is no joke... it takes like 10 mins, I thought my pump was broken because it wasnt moving, when actually it looked inflated but had no real psi in it... so word of warning on that one... Im thinking about getting a plug in inflator for ease!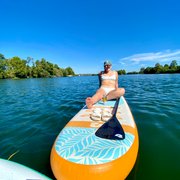 ---
What is Thingtesting?
Thingtesting is an unbiased place to research and review internet-born brands — because honest reviews help us all shop better. Learn more.
---
Love love love Retrospec!!! I had been eyeing their SUPs for a long time. I finally found a clearanced one at the end of season at a local store, and jumped on it right away! The backpack to carry it, is not quite as convenient as I had hoped, but I use it nonetheless! Love the board itself and have had no issues with it!
---