Puzz
Puzz creates unique puzzles with fresh and relatable designs.
www.letspuzz.com
Average rating from 4 users
100%Recommend to a friend
Fun beautiful puzzle! Was pretty difficult :D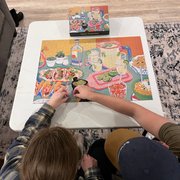 ---
Great art with cool designs. Difficult to accomplish but it makes the victory even sweeter when you do :)
Feedback
Need more designs and different sizes for different ages. Kids and the elderly love the colors but can't do larger quantities and/or smaller pieces.
---
---
I tried collection #2 and each puzzle was great! The right combination of challenging yet relaxing and fun. I also loved the angle of female artists creating these. More designs please!
Feedback
The pieces are sturdy and great, but leave "puzzle dust" behind.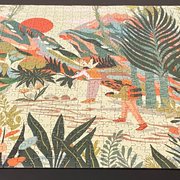 ---
What is Thingtesting?
Thingtesting is an unbiased place to research and review internet-born brands — because honest reviews help us all shop better. Learn more.
---
Got this as a gift for my mom, she loved the taco and plant lady - and was fun to do together as a family.
---