postcode pours
postcode pours offers a collection of hand-poured candles featuring home-inspired scents.
www.postcodepours.com
Average rating from 8 users
100%Recommend to a friend
Friends with postcode pours
Obsessed with this brand. These personalized, high-quality candles make for fantastic gifts for any occasion -- especially as housewarming gifts. The scents are strong and luscious without being overpowering. The packaging is curated with careful attention to detail. And the company's mission -- donating a portion of profits to charity -- is admirable. Treat yourself or a loved one to these candles ASAP!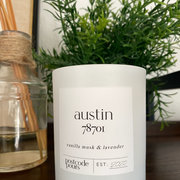 ---
Friends with postcode pours
I first ordered some postcode pours candles for my family for Christmas (we all live far apart) - it was a fantastic way to feel closer! The process of customising couldn't have been easier and the candles looked amazing when they arrived. I've ordered plenty for friends and family since - highly recommend for any occasion!
Feedback
No improvements needed from my experience with this brand.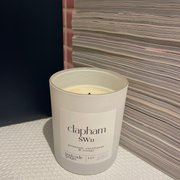 ---
---
Such beautiful candles with a personal touch. I have 2 in my house which smell delicious and have always had rave reviews when given as gifts!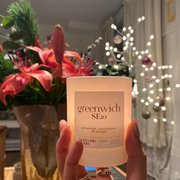 ---
What is Thingtesting?
Thingtesting is an unbiased place to research and review internet-born brands — because honest reviews help us all shop better. Learn more.
---
Friends with postcode pours
Absolutely adore my scented candle from Postcode Pours. My room feels so cozy whenever I have it on my bedside table or desk. The cutest personalized gift idea (both for yourself and others!)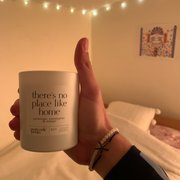 ---
How to make any house a home! A gorgeous addition to any space, not only super aesthetic but the scents are the perfect strength to carry through the room even when not lit. I've bought multiple for my own homes and also for friends & family - the brand is so well received by everyone so comes across it!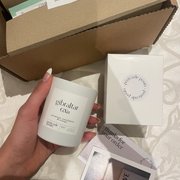 ---
These candles are a must have in any home and also perfect as gifts. Beautifully made and with incredible scents to choose from, this brand couldn't be better!
---
Really lovely, personalised and thoughtful. Both as a brand and as a gift. Such a great idea and feels so luxurious. Would definitely recommend!
---
Postcode Pours is such a lovely brand - really beautifully scented candles with the added bonus of a personalisation. Such a great gift!
---