Persol
Persol offers stylish and premium-quality eyewear that blends style and functionality
www.persol.com
Average rating from 4 users
75%Recommend to a friend
Stop and think before considering to order from persol . I wish I had read the reviews before I made the mistake. As someone who does about 90% of their shopping online this was by far the worst customer experience I have ever had. I ordered a few different styles in hope of selecting the right pair for me. Almost 6 weeks had passed and still no sign of my order, after some chasing it was confirmed lost. By then I was no longer interested in owning a pair so I requested a refund and received an email refund conformation, Great!..Not really, they changed their mind and sent me replacement instead which I specifically said I did not want obviously because its more cost effective for them to replace than is to issue a refund. After receiving the unwanted replacement I had a look at the sunglasses and was shocked by the quality further solidify not wanting a pair. The customer service is just as awful the quality. They refused to issue my refund for the lost package even though I have email proof that it was processed and they also refused to take back the unwanted replacement. I have had to make numerous phone calls and every time I was wrongly informed about when I would hear back, some would say by the end of the day, 5 minutes or 24 hours but end result was always nothing, I had to chase. Every time you email it will be a different person responding as they only have one generic customer service email. I have had no option but to escalate the matter and seek professional help to resolve the issue.
---
These handmade glasses are thick, quality material while not feeling too heavy on my face. The lens are also some of the best I've ever tried, the blue lens make everything look so pretty. I love that these glasses can be worn by both men & women. They are worth the splurge as they look timeless & will last forever.
---
---
handmade in italy and it shows. really well-crafted and gorgeous.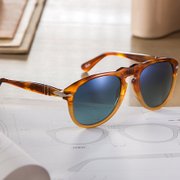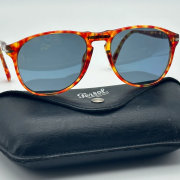 ---
What is Thingtesting?
Thingtesting is an unbiased place to research and review internet-born brands — because honest reviews help us all shop better. Learn more.
---
I do miss my Persol frames. Truly durable.
---