Peak
5 • 5 Reviews
Peak makes mood-enhancing beverages from natural ingredients, adaptogens, and nootropics that are designed to be a healthier alternative to alcohol.
peakmoods.com
Average rating from 5 users
100%Recommend to a friend
First off, I am not a caffeine gal. It's not good for me or anyone around me. So when I first came across Peak, I was like mmmmmmnope. But after a conversation with the founder (who is a lovely guy) who explained to me how the caffeine is offset, I was like, okay let's give it a go. I am SO happy I tried it! I am now absolutely hooked. I know it's supposed to be a social tonic for social settings, but honestly, it's my 3pm godsend during the workday. So delicious but also gives me a nice little zing of focus without that wired feeling that I get from so many other caffeinated drinks. Packaging is fun, as are the flavors. Would 10/10 recommend this to friends (and have been!!).
Feedback
Nothing! I think the price point is great, product is great, brand is great. Keep on doing your thing!
---
Tastes as good as they look! Great customer experience, shipping + unboxing too. Go Peak!
---
---
A great experience from start to finish. Great customer service, overall design & packaging. Tastes great (like a non-alcoholic cocktail) & is a great alternative to alcohol if you're wanting to not drink as much / stop drinking.
Feedback
More flavours & hopefully more IRL stockists to come in the future!
---
What is Thingtesting?
Thingtesting is an unbiased place to research and review internet-born brands — because honest reviews help us all shop better. Learn more.
---
I drink Peak every day, twice a day. 9am and 12pm. It's gives me mental energy and mood bump I looked for from coffee without the jitters or anxiety. I feel like the brand might be controlling my mind though and my review is questionably bias. You'll need to place and order and make up your own mind.
Feedback
More flavours and more moods.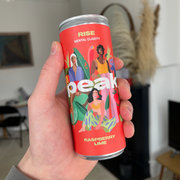 ---
Peak is the best and has changed my life. I have ADHD and I've always struggled with organising myself which causes me stress and anxiety. About 2 minutes after I drink a peak it's like wow I can function! Suddenly I'm making a phone call I'd put off for weeks, writing a poem, doing chores, getting out my yoga mat, cooking something new. I can chat comfortably with strangers and have revelations about my life and art. The effects are subtle but profound and last for a few hours and when they wear off I don't feel any crash I just feel really pleased with what I've managed to achieve that day. I love the subtle but complex flavours and the branding and artwork are absolutely beautiful, I find it hard to put my empty can in the recycling bin! I tell everyone about Peak because I want everyone to experience the incredibly beneficial positive affects and my family and friends have all adopted it into their day too.
Feedback
Nothing needs improvement I'm just excited to see what they do next! I'd like to be able to buy peak in every coffee shop, bar and supermarket. And I'd love it if they made a different feeling I could drink in the evening before bed.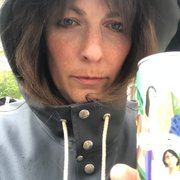 ---