Average rating from 77 users
85%Recommend to a friend
Papier Reviews
All

77
2024 planner

3
academic planner

2
I currently have the 2023-34 academic planner and I love it. From someone who used to swear by bullet journaling and now no longer has the time to dedicate to planning a spread, I appreciate that the academic planner has all of the features I historically included in my bullet journals, making notetaking that much quicker. However, I do think it is a bit pricey for a notebook, and the layout throws me off a bit; each monthly "spread" is organized at the front of the notebook, and then the individual weeks follow after, rather than having each monthly overview precede the weeks in that month. It leads to some annoying flipping back and forth between the monthly calendar and the weekly spread, and the website doesn't really show that this is the internal organization system.
---
Beautiful products for overall organization. Such a pleasure to use these on a daily basis.
---
---
I get my annual planner from Papier because I love that it's highly customizable and they have a range of designs to choose from. The interior tracks everything I want and gives me lots of room to take notes, create to-do lists, and set and track goals.
---
What is Thingtesting?
Thingtesting is an unbiased place to research and review internet-born brands — because honest reviews help us all shop better. Learn more.
---
Great agenda to keep track of all the things to do and monthly goals. I would recommend it to freelancers to stay more organised and to schedule their work
---
I've used a number of the planners and really like the design and style of them. I love that there are many cover designs to choose from and some different layouts internally. The goal planner has helped me plan and stay on track with many projects over recent years. I would love to see planners that last longer than 3 months, it does feel a little expensive to need 4 to last one year.
---
A adolescência que existe em mim, ama papelaria e ama ainda mais a ideia de personalizados
---
I got the cutest customizable journal from Papier. It feels incredibly well-made and looks so cute.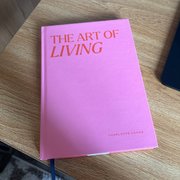 ---
Cannot live without my daily planner! Well organized pages and looks so cute on my desk.
---
Ordered a journal for uni and don't think I could live without it!! So amazing to keep up with goals and deadlines and keeping everything organised💖💖
---
Words cannot describe how much I love this brand. From their planners to invitations, I adore them all. I never really stuck to an academic planner until I tried Papier, on top of how amazing the actual planner is, the cute cover was enough for me to continue using it all year long.
---