Average rating from 5 users
100%
Recommend to a friend
I ordered Yellow Carrot, as soon as it became available. Honestly thought the flavor was out of this world - savory yet sweet and tastes super fresh! It quickly became a go-to breakfast staple for me (highly recommend having it with nut butter on an english muffin). Shipping was also quick, arrived safely, and product design was gorgeous (will be washing out & keeping container for decor when finished).
Feedback
Order confirmation was only done through SMS/text and my preference is through email -would be even more awesome if email option was added.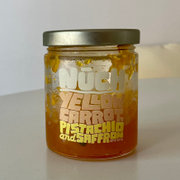 ---
I love the brand! It tastes amazing and very different from other jams! The story behind it, the color, the packaging! Everything is 11 out of 10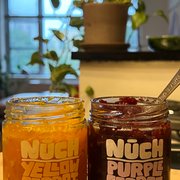 ---
---
All three flavors are paired with amazing condiments and spices which makes it really hard to choose a favorite, but the Purple carrot with cardamom is by far the most unique in taste and texture, the yellow carrot is the taste of pure luxury as with every bite you get a taste of both the saffron and pistachio, and the orange carrot somehow takes me back to Tuscany with the orange peel and the almonds slices.
Feedback
I love the packaging design and only wish the shipping would become available worldwide.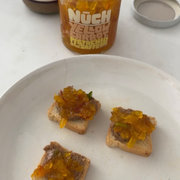 ---
What is Thingtesting?
Thingtesting is an unbiased place to research and review internet-born brands — because honest reviews help us all shop better. Learn more.
---
I may be not be objective, since I designed the labels for Nūch. :) But I can truly say that this is the most delightful, tasty and unique spread/jam I've ever had in my whole life. It really is like an elevated jam; it's not too sweet but just sweet enough to go with all your favorite breakfast items like toast and on top of oatmeal. However, my FAVORITE thing is having this with a cheese board. Nūch on top of cheese and cracker... it's to die for. Do yourself a favor and order some today!
Feedback
The website is gorgeous! Their Instagram is fun to follow with many fun recipes. It's still a small family-owned business and Tina is killin' it.
---