Average rating from 44 users
100%
Recommend to a friend
New Balance Reviews
All
Tennis shoe

8
574

4
550

3
610v1

3
480

2
I love my New Balance 480s. They're supremely comfortable and have been fantastic summer shoes. They're incredibly versatile and work well with just about everything I wear. The one downside is the leather is starting to crack in a few places.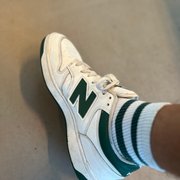 ---
I've been so excited seeing new balances making a come back lately! I have always loved them and are the only tennis shoes that aren't super expensive that look good when I wear jeans! I just bought a pair and I can confirm they are still as comfy as always.
---
---
The best walking shoes in the world. I walk around 5 miles a day, and I always reach for my New Balances. They look cute with so many outfits!
---
What is Thingtesting?
Thingtesting is an unbiased place to research and review internet-born brands — because honest reviews help us all shop better. Learn more.
---
cannot go wrong with any style - love my stray rats collabs the most. always innovative and comfortable !!
---
My favorite running shoes, although some of the styles are not trendy .. I took away a star since my fresh foam shoes did not hold up and there was some kind of defect.
---
My favorite sneaker brand. Always delivers on the comfort. Great quality, super durable - I've had one pair for 6 years now, and it's still holding together so nicely. I've worn it for casual walks and even hikes. I'll always come back to New Balance when I need a sneaker that feels like walking on clouds.
---
Decent quality shoe that comes in a style for every aesthetic.
---
a classic shoe company. These are always so comfy and reliable!
---
Perfect tennis shoes! Very comfy and cute. Even when they get dirty they still look good.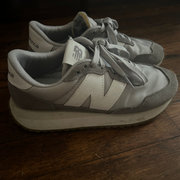 ---
While I can't speak too much to this brand, I can definitely speak to their tennis shoes. I've been a Wilson girl my entire life, and as a tennis player, you know you're very brand loyal once you find the brand that works for you. After ripping through way too many toe guards on my Wilson shoes, I did a lot of research and ended up with New Balance tennis shoes that are easily the most durable shoes I've gotten on the court. I won't rate it a 5/5 cause I haven't tried any other shoe type of theirs, but I love mine!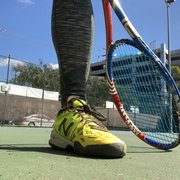 ---