Neutrogena
Neutrogena formulates dermatologist-recommended skincare brand
www.neutrogena.com
Average rating from 21 users
89%Recommend to a friend
Neutrogena Reviews
All

21
hydro boost moisturizer

11
hydro boost hydrating gel cleanser

8
Oil free face wash

5
hydro boost exfoliating cleanser

3
hydro boost+ niacinamide

3
Powder foundation

1
Liquid foundation

1
Makeup Remover Wipes Singles

1
Nothing special, honestly. I have sensitive skin and this brand just made my skin irritated, burning, redness, and even swelling.
---
I don't think I've ever used a Neutrogena product that I didn't like, but some of my favorites are their anti-residue shampoo, salicylic acid spray, hand cream and lip balm. Definitely one to stock up on for winter essentials.
---
---
Hydroboost was my introduction to water gel moisturizing creams. I haven't looked back since. I also like their mineral sunscreen because it surprisingly doesn't leave a white cast.
---
What is Thingtesting?
Thingtesting is an unbiased place to research and review internet-born brands — because honest reviews help us all shop better. Learn more.
---
I cannot live without my Hydroboost moisturizer. I get the unscented because I noticed major breakouts with the scented one. It's perfect for the winter months when you have dry skin and I love it for the summer months too.
---
Have used a bunch of Neutrogena products, a lot of them made my skin a little too dry. But once I tried the Hydroboost moisturiser, I haven't looked back! On my third one now, it's extremely hydrating and works well on my acne- prone combination skin.
---
Their cleansers aren't abrasive at all and their hydro boost line is INCREDIBLE
hydro boost moisturizer
Oil free face wash
---
Their products are always a hit or miss for me. I find their cleansers to be very strong and harsh on my skin; I can feel them stripping away my skin. But, their gel moisturizer is so soothing, and I keep going back for it in the summer.
hydro boost hydrating gel cleanser
hydro boost moisturizer
---
the sunscreen for sure works, just a bit thick and leaves a white cast if you don't thoroughly rub it in
---
This review is specifically for their makeup remover wipe singles, which have been perfect to keep my my bag or use when traveling. While I use a makeup eraser at home, they don't travel as nicely, and these are perfect to keep on you and gentle on my sensitive skin.
Makeup Remover Wipes Singles
---
Neutrogena's Hydro Boost Water Gel is a hydration champ! It seriously amps up my skin's moisture without any heaviness. It feels like a refreshing splash for my face, keeping it super hydrated and fresh. Using it regularly has really leveled up my skin's moisture game. The scent might not suit everyone, but it's awesome for balancing my skin without making it oily. If you're on the hunt for a light, hydrating solution that feels amazing, this gel is definitely worth a shot!
hydro boost hydrating gel cleanser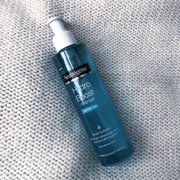 ---