Average rating from 32 users
85%Recommend to a friend
Mac Cosmetics Reviews
All

32
PREP + PRIME FIX+

4
mac setting spray

2
russian red

1
teddy eyeliner

1
clear gloss

1
studio fix fluid

1
studio fix primer

1
Very beautiful and classic cosmetics. I especially love their fix plus mist, Russian red lipstick, and teddy eyeliner.
PREP + PRIME FIX+
mac setting spray
russian red
teddy eyeliner
---
Received a free product from Mac Cosmetics
really such a classic brand! I love their clear gloss product on the eyes!!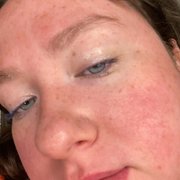 ---
---
Being 15, getting my makeup done professionally for the first time before going to my first concert Stromae at Madison Square Garden with my mom. Iconic.
---
What is Thingtesting?
Thingtesting is an unbiased place to research and review internet-born brands — because honest reviews help us all shop better. Learn more.
---
ICONIC. I've tried a deluge of products from various brands over the years but can't seem to find any that offer quite the same results as MAC. The smell is to die for.
---
I have a pressed powder from Mac that has beautiful coverage. Unfortunately, I got it in the wrong undertone so it comes off as grey on me, but I do appreciate the wide shade range and am confident that I will be able to find the correct shade next time.
---
I am a big fan of MAC Cosmetics. I have used a variety of their products and have never been disappointed. Their products are affordable and high-quality.
PREP + PRIME FIX+
studio fix primer
mac setting spray
studio fix fluid
---
Thanks to the rise of some of the OG YouTube beauty influencers like juicystar07 back in 2010, I spent most of high school lusting over getting a MAC concealer or the mineralize skinfinish highlighter very specifically in soft and gentle. Now I feel like they are still a beauty brand that is a slightly more accessible intro to more "higher end" cosmetics. I've since reverted back to my drugstore makeup ways but I do think they have great quality products!
---
The price is quite high but it is worth the quality. The setting spray and foundation are so good. However, about the foundation, they should have a pump to easily use it.
---
I bought their setting spray. Was meant to have a glowy finish, it didn't. It also didn't even set / hold my makeup. Going back to UD. Thank you
---
lipsticks are 5 out 5, but I dont wear lipstick anymore. Cover ups, powders, etc are all too heavy and cakey. As someone who wears minimal makeup and prefer a face that can breath, Mac is not for me.
---