Average rating from 6 users
100%Recommend to a friend
leaflet Reviews
All

6
Leaflet

3
Tier Two

2
Tier One

1
I have loved my leaflet! The one-on-one attention by the staff has been incredible. My plants were already struggling when I started using leaflet. Jesse has messaged me personally multiple times about my individual plants, exceeding the already detailed app feedback, to help try and revive some of my more sad plants. In all the years (10+) i have tried to keep a basil plant alive in my house I have been unsuccessful, until leaflet. Get yourself leaflet today!!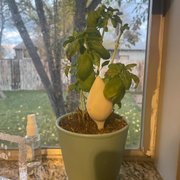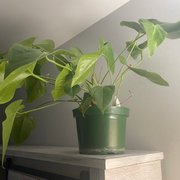 ---
Such a deal. I've used plant apps that start at $8 and go up to $30—and that's just for an app. With leaflet everything is included at the same price. Sensors, plant products, and an app.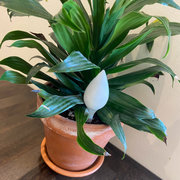 ---
---
This review is for my fellow plant nerds! The leaflet sensor has a PAR meter and spectrometer, soil capacitance moisture meter, humidity, and temperature sensor. When I tell you I have been WAITING for this! I was always jealous of people who could afford PAR meters for their plants…and who knew how to set them up XD. I have a light app on my phone, but the ambient light made the readings off. Water meters and soil sensors I bought were never accurate, but leaflet is specced to be as good as precision agriculture. The leaflet app also lets you sign up to join in on experiments, so if you're a nerd like me, you can have access to the raw data and do plant experiments. This is the coolest thing to happen to plants!!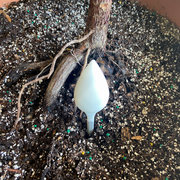 ---
What is Thingtesting?
Thingtesting is an unbiased place to research and review internet-born brands — because honest reviews help us all shop better. Learn more.
---
I love the design, eco friendly components and the long term objectives that exceed the small sphere of influence of my own plants. I love that it's capturing data for future scientific impact.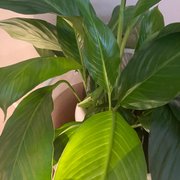 ---
I can't believe no one is talking about this. This by far the most accurate plant tech that exists today. I'm so glad I found them. After installing leaflet, I got a notification that my plant was too hot. I looked up and the sun was shining on my plant. I was able to move my plant before it burned. Only con is I can only get ten sensors, I want one for every plant.
---
Leaflet is like if slow fashion met house plants! I love that they embrace anti waste and circular economy. The branding is out of this world and it's truly sustainable. Stoked I can compost everything they sent me.
---