Average rating from 3 users
Cute accessories for small apartments - I use the coupes to hold keys and clips.
---
I have been on a major chrome home decor kick and regularly use both the candle holder set and ice cream coupes. I love that they bring a high design POV to everyday items. I've been using the candle holder set at weeknight dinners to make them feel a little more special, and the coupes as a fancy snack bowl on my desk to cheer up working from home or as a side table catch all. They feel very elevated for an accessible price point.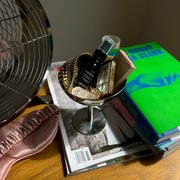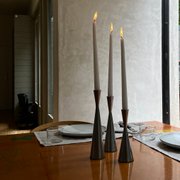 ---
---
Would love to try this as an ice cream bowl
---